Keynote Speakers
Vinton G. Cerf
Vice President and Chief Internet Evangelist, Google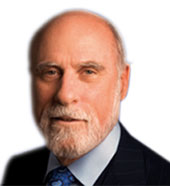 Widely known as one of the "Fathers of the Internet," Vint Cerf is the co-designer of the TCP/IP protocols and the architecture of the Internet. In December 1997, President Clinton presented the U.S. National Medal of Technology to Cerf and his colleague, Robert E. Kahn, for founding and developing the Internet. Read more...

Presenting at the Opening plenary
Date: Monday, 21 February 2011
Time: 2pm (UTC+8)
Location: Convention Hall B&C, HKCEC
Ya-Qin Zhang
Corporate Vice President, Microsoft Corporation,
Chairman, Microsoft Asia-Pacific R&D Group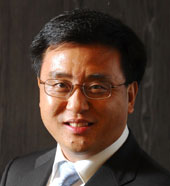 As a Corporate Vice President of Microsoft, and Chairman of Microsoft Asia-Pacific Research and Development Group (ARD), Dr. Ya-Qin Zhang is responsible for driving Microsoft's overall research and development efforts in the Asia-Pacific region.; Under Zhang's leadership, ARD has become Microsoft's largest R&D center outside of U.S. Read more...
Presenting at the Opening plenary
Date: Monday, 21 February 2011
Time: 2pm (UTC+8)
Location: Convention Hall B&C, HKCEC
H David Lambert

President and CEO of Internet2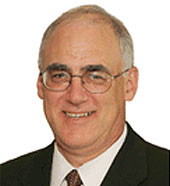 H. David Lambert is the President and CEO of Internet2. In partnership with the Board of Trustees and the Executive Leadership Team, Lambert is responsible for helping set the vision and the success of the Internet2 organization. Together, with the organization's governance, Lambert works to ensure the fulfillment of Internet2's mission. Read more...
Presenting at the Closing plenary
Date: Thursday, 24 February 2011
Time: 4pm (UTC+8)
Location: Convention Hall B&C, HKCEC
Speakers

Alastair Johnson
Alastair Johnson (AJ) is a Product Line Manager at Alcatel-Lucent based in Mountain View, California. In this role he works with customers globally to define requirements and feature development for the Alcatel-Lucent 7750SR family of routers, particularly for IPv6. Prior to this role, AJ was based in Singapore with Alcatel-Lucent as Chief Architect for Network Integration, working with Asia Pacific network operators to define network strategy and technology deployment. AJ has experience in carrier and ISP operations as well as network engineering, and has worked across many countries in the APAC region. AJ is active in InternetNZ and is a member of the New Zealand Network Operators Group (NZNOG) organizing committee.

Andy Linton
Andy Linton has over 25 years experience in Internet networking. His initial experience was as a researcher and programmer in the university sector at the University of Newcastle upon Tyne and Victoria University of Wellington and then with a number of Internet Service Providers such as AARNet, connect.com.au, Telecom NZ, Netlink, Telstra and CityLink.
Andy has been on the board of the Public Interest Registry which manages the .org domain, the council of InternetNZ and is currently on the board of New Zealand's Domain Name Commission which manages the .nz name space. He is also a trustee of the NZ Network Operators' Group Trust and a member of the program committee for the APRICOT 2011 conference.
Andy has done work for APNIC, RIPE and ICANN building software systems, networks and undertaking structural reviews.
He is one of the 14 global Trusted Community Representatives who oversee the key ceremonies where the cryptographic digital keys used to secure the Internet DNS Root Zone are generated and securely stored.
Andy has travelled as a volunteer on a number of occasions to teach at the PacNOG Internet infrastructure computer workshops in Pacific countries such as Samoa, Vanuatu, Tonga, Fiji, Cook Islands, Solomon Islands, French Polynesia and American Samoa.

Cecil Goldstein
Cecil is the Team Cymru Training Practice Manager. Based in Brisbane, Cecil was previously the Training Manager at APNIC, responsible for developing and delivering their training program largely in the developing and under-­‐developed countries of the Asia Pacific region.
Before joining APNIC, Cecil was a lecturer in the Faculty of Information Technology at the Queensland University of Technology, focusing particularly on internetworking subjects.
He has been involved in Internet training and support from the initial AARNET days and co-­‐authored the first guide to using the Internet (AARNet) in Australia, "Getting the Most out of AARNet".
He has strong passions about keeping the Internet safe, free and working as well as strengthening its accessibility and usability in the developing world.

Champika Wijayatunga
Champika is currently the APNIC Training Unit Manager and responsible for managing the APNIC training activities in the Asia Pacific region. He was previously the Team Leader of the APNIC training team, a Senior Training Specialist and also the APNIC Liaison Officer for the South Asia region.
Ching-Heng Ku
Dr. Ching-Heng Ku is the Director of the IP Department of the Taiwan Network Information Center (TWNIC). He has worked in the area of computer networking for many years. He has actively participated in the APNIC meetings since APNIC 18 and has been the chair of the NIR Hostmaster workshop, the co-chair of the Database SIG, and the co-chair of the NIR SIG at the APNIC OPM. He has taken charge of the IP Policy research at TWNIC.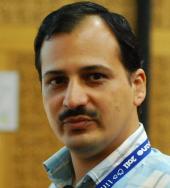 Devdas Bhagat
Devdas Bhagat is a system administrator and network administrator with over a decade of experience. He has been running large scale ISP mail servers with a userbase ranging from a few thousand users to millions of users. He has expertise in a wide variety of technology covering automation, databases, mail servers, web servers and security.
He is a regular speaker at conferences like SANOG and LCA. Devdas currently works at Directi, where he handles anti-spam, email and the domain registration databases, along with writing code.

Faraz Shamim
Faraz Shamim (CCIE #4131) is a Technical Leader working for the Cisco Advanced Services Central Engineering team in Richardson, Texas.
In his current capacity, Faraz provides technical expertise in the areas of MPLS/VPN, IPv6 and IP routing solutions, to contribute to AS engagement services on multiple projects for Large Enterprises, Service Providers, Financial and Government Sectors. This role includes supporting and advising clients on all aspects of their network, from design, planning, integration, deployment, and optimization.
Faraz has written several documents, white papers and technical tips for OSPF, RIP, EIGRP and BGP on Cisco Connection Online, CCO (www.cisco.com).
He has also been engaged in developing and teaching the Cisco Advanced Training Bootcamps on Advanced IP Routing & IPv6. He has taught the Cisco Bootcamp Courses to several Universities including the University of Colorado and several customers world wide. Faraz actively participates in preparing written exams for CCIE & CCDE as well as CCIE lab exam for Routing, Switching. He has served as a Routing & Switching CCIE lab proctor in 1998.
Faraz actively speaks at the US and International Conferences like Networkers, NANOG and APRICOT on the subject of Link State Protocols, IPv6 & MPLS.
Faraz is also a co-author of a Cisco press CCIE series book, "Troubleshooting IP Routing Protocols". Faraz has been with Cisco Systems since 1997 and speaking at Networkers Cisco Live events since 2000.

Frank Salanitri
Frank is responsible for managing complex projects within the APNIC secretariat. Resource Quality Assurance is one of the key activities under his management. It involves various stakeholders both inside and outside of APNIC, and requires international collaboration with various organizations having the same objective of maintaining a robust and reliable Internet.

Gaurab Raj Upadhaya
Gaurab Raj Upadhaya is Network Architect at Limelight Networks based in Singapore.
In this role he works with the team responsible for backbone network of the Limelight Content Delivery Network. Previously, Gaurab worked for Packet Clearing House as Sr. Network Engineer and Internet Analyst managing a global DNS Anycast system spread over sixty sites and supporting eighty plus ccTLDs and gTLDs.
Gaurab's primary interest is in Internet backbone operations, analysing peering/transit relationships between operators and roles of Internet Exchange Points in different parts of Asia. He also spends much of his time in training ISPs in developing countries about best practices on network operations.
Gaurab also serves on the Board of APIA, Program Committee of APRICOT and Program Committee of APNIC meetings. He chairs the South Asian Network Operators Group (SANOG), and the APNIC Policy -SIG. He lived most of his life in Nepal, and setup the Nepal Internet Exchange. He's been active participants at APRICOT since 2002.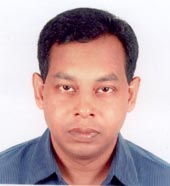 Gazi Zehadul Kabir
Gazi Zehadul Kabir is the Head of System Integration at BDCOM Online Ltd.BDCOM is one of the pioneers in Bangladesh for Internet Services, IP Telephony, IT infrastructure Development and other IT enabled services.
GZKabir is a currently an active member of the Advisory Committee of BDCERT, chairs the Fellowship Committee and member of Program Committee of SANOG. In his more than 14 years of experience he has worked on different Systems and Networking technologies. His expertise lies in designing and developing mission critical infrastructure for large corporate.

Geoff Huston
Geoff Huston is the Chief Scientist at APNIC, where he undertakes research on topics associated with Internet infrastructure, IP technologies and address distribution policies. From 1995 to 2005 Geoff was the Chief Internet Scientist at Telstra, where he provided a leading role in the construction and further development of Telstra's Internet service offerings, both in Australia and as part of Telstra's global operations. Prior to Telstra, Mr Huston worked for the Australian National University, where he lead the initial construction of the Internet in Australia in the late 1980's as the Technical Manager of the Australian Academic and Research Network.
He is the author of a number of books on IP technology and has authored numerous papers and columns. He was a member of the Internet Architecture Board from 1999 until 2005 and served as its Executive Director from 2001 to 2005. He is an active member of the Internet Engineering Task Force, where he currently chairs two Working Groups. He served on the Board of Trustees of the Internet Society from 1992 until 2001, and served a term as Chair of the Board in 1999. He has served on the Board of the Public Internet Registry and also on the Executive Council of APNIC. He chaired the Internet Engineering and Planning Group from 1992 until 2005.

Greg Shepherd
Greg has been working with multicast deployments for over 10 years: in R&E networks as an operator, then with Cisco, Juniper, Procket, now back at Cisco. He has given numerous workshops at NANOG, APRICOT, RIPE, AFNOG, SANOG, AIT, as well as directly with customer engineers. Through ISC.org he currently opperates a global multicast peering network. Greg is currently a Distinguished Engineer at Cisco where he holds several multicast related patents and is working on over-the-top video solutions.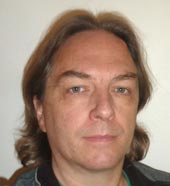 Hervey Allen
Hervey Allen works for the Network Startup Resource Center (NSRC). The NSRC provides technical information, engineering assistance, training, equipment, and educational materials to network operators at research and education institutions and Internet Service Providers in countries with limited Internet infrastructure. Over the past few years Hervey has done extensive organizing, coordinating and teaching in network workshops and tutorials covering topics such as network monitoring and management, Unix system administration, security best practices, DNSSEC, scalable network services, and campus network design. These workshops have been held in over 20 countries around the world and have been part of events such as APRICOT, SANOG, AfNOG, PacNOG, WALC and multiple ccTLD trainings.
Before joining the NSRC Hervey graduated from the University of Oregon in Computer Science. He has run and built help desks at Pomona College and the University of Oregon, was a System Engineer with Turbolinux, Inc. and worked with several non-profit organizations building their technical infrastructure. Hervey is a member of several coordinating and planning committees for larger Network Operator Group events, including the Pacific Network Operators Group (PacNOG), South Asian Network Operators Group (SANOG) and the African Network Operators Group (AfNOG).

Izumi Okutani
Izumi Okutain performs Policy Liaison in JPNIC. She is in charge of outreach and training activities for Policy Development in Japan as well as involved in co-ordination between JP and AP communities since 2000. Izumi has served as NIR SIG Chair since 2005.

Jeff Apcar
Jeff Apcar is a Distinguished Services Engineer in Cisco Advanced Services. He has been with Cisco for 12 years and has over 30 years of experience in IP networking and data communications. He has worked with nearly every major service provider in the Asiapac region in designing and building IP, MPLS, Multicast and Carrier Ethernet networks. He was responsible for the design the first world's first IP+ATM network.
Today, Jeff provides design consultancy, training, chalk talks and workshops in many areas of networking including MPLS, Traffic Engineering, Quality-of-Service, Multicast, Routing Protocols, Fast Convergence, IPv6, Carrier Ethernet, Smart Object Networks and Mobile IP. This responsibility includes producing highly detailed design documents (Low Level Designs).
Jeff is well known for his knowledge in MPLS and is a co-author of the Cisco Press publication MPLS and VPN Architectures Volume II. He has also contributed to the Cisco Press publications Internetworking Technologies handbook, MPLS Security, Service Provider QoS and holds several patents in MPLS and Traffic Engineering.

Ji Young Lee
Ji-Young Lee is a systems engineer at KRNIC. She received her B.S. degree in computer science from Ewha Womans University, Korea, in 2003, and her M.S. in computer science from Ewha Womans University, Korea, in 2005. Since 2004, she has worked for the Korea Network Information Center (KRNIC) of the Korea Internet and Security Angency( KISA).

Jide Akintola
Jide Akintola is an Advanced Services Consultant with Juniper Networks, supporting major Service Providers in APAC region and providing consulting, design and implementation expertise on such technologies as QoS, L3VPN's, P2MP Multicast, IPv6, LSN, L2VPN, Metro- Ethernet: VPLS, Pseudo Wire, Security etc on JUNOS M-Series, T-Series and MX platforms.
Prior to joining Juniper Networks, Jide was an Independent contractor and has done strings of contract works in the UK, Caribbean and Africa with the likes of BT, BAA, Columbus Networks, RBS, WTA etc doing large scale network design, implementation, migration, support and planning.
Jide has over 12 years of experience in the IT/Networking industry and holds a B.Sc from Obafemi Awolowo University Nigeria and also an MSc in Embedded Systems Engineering from Heriot-Watt University Edinburgh UK. He is a member of the IEEE.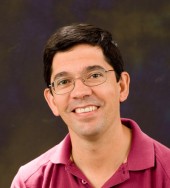 Joao Damas
Joao Luis Silva Damas (Joao Damas) got involved in Internet development and activities around 1994, starting with work at the University of Madrid as the network engineer in charge of all network services for the University. From there he worked briefly with the Spanish Academic network and then onto RIPE NCC starting as a network engineer.
He moved to the RIPE NCC joining in 1997 as network engineer. Joao left the RIPE NCC in 2003, at the time being the CTO, to work for Internet Systems Consortium (ISC) as Senior Programme manager, being involved in network operations, DNS operations, and progressing BIND, as well as performing public benefit work in various areas. Since 2009 work at ISC is combined with his own company, Bond Internet Systems.
In RIPE, he has continued to be active as Chairman of the Routing WG since 2003 and, beginning in 2004, chairing the programme committee for the RIPE Meeting plenary, aka European Operators Forum (EOF).
Joao also participates in work at other RIR communities, mainly at LACNIC and APNIC, and in the IETF. In 2011 he is also volunteering on the ICANN Nomcom on behalf of the RSSAC.
In 2008, together with colleagues, launched the ESNOG group and corresponding meetings, bringing together Spanish ISPs to interact with each other.
He holds a MSc in Quantum Chemistry from the University of Madrid.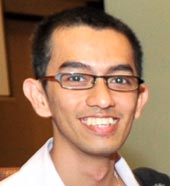 Johnathan Lee
Johnathan Lee is an engineer with intensive knowledge of IP/MPLS carrier network architecture and operations. Passionate and motivated by technical challenges in the industry, his expertise includes BGP, IS-IS and MPLS core routing operations.

Kasu Venkat Reddy
Kasu Venkat Reddy is a Senior Solutions Architect in Cisco's World Wide Service Provider Advanced Services team. He has been with Cisco for more than 6+ years and has over 12+ years of experience in IP networking and data communications. He has worked with many major service provider's across the globe in designing and building complex IP NGN MPLS Core & Edge ,Carrier Ethernet ,All-IP Mobile , and IP NGN Multi-Sporting video transport Networks.
Kasu Venkat Reddy areas of expertise include the entire range of IP/MPLS technologies and applications, from the network core to the access network (IP NGN Carrier Ethernet , Core & Edge ,IP NGN Multi-Sporting Video Transport ), IP NGN ALL-IP Mobile Networks (i.e. packet-based mobile core and backhaul networks and emerging mobile technologies such as LTE ) .He also specialises in IPv4 to IPv6 transition strategy for Mobile & Wireline Service Providers.
Kasu Venkat Reddy is a regular speaker at industry conferences in the APAC region and also actively participates in a number of telecommunications industry standards bodies like MEF.
Khalid Raza
Khalid Raza is as a Distinguished Technologist at HP networking, he is a member of the Product Solution Architecture team. Khalid has extensive knowledge base on IP routing and switching technology solutions and architectures. He is considered as a visionary in the industry and someone who understands the network architectures from an end-to-end perspective.

Previously he was a Distinguished Engineer in the Customer Advocacy organization. Khalid has worked with Cisco's large service provider and high-end enterprise customers for the past 17 years. He has architected and designed networks for Wells Fargo bank, Bank of America, Microsoft, Wal-Mart, VISA, Verizon Business, Deutsche Telecom, Saudi Telecom, Telstra
and Singapore Telecom. Recently he has been focused on developing cloud strategies for the Health industry.

Khalid has deep expertise in IP routing protocols such as OSPF, BGP, ISIS, MPLS and IPv6 routing (OSPFv3). He has been a regular speaker at conferences like NANOG, IPV6 Forum, SANOG and Cisco Networkers. Khalid is certified as a CCIE (Cisco Certified Internetworking Expert – No.1192) and CCDE (Cisco Certified Design Expert) and has the honor of being one of only two people in the world certified as a Cisco Certified Architect - which is Cisco's newest and highest level of certification. Khalid has written a book on Large Scale IP Network Solutions and has a patent on BGP multi-homing and
one patent-pending on OSPF transit link optimization.

Khalid lives in bay area with wife and 3 children and is an avid follower of Cricket (the sport and not the insect).
Kurt Lindqvist
Kurt Erik "Kurtis" Lindqvist, born 1974 in Finland, has been part of settingup 3 successful ISPs. He went on to work on the pan-European networkarchitecture and integration of country operations for KPNQwest. Since 2002he has been the CEO of Netnod Internet Exchange in Stockholm, that is alsothe operator of i.root-servers.net and anycast services for aprpox 30 TLDs.Kurt Erik has worked actively as a WG chair in RIPE and the IETF, and servedas a member of the Internet Architecture Board 2004-2008. He has also been aboard member of Euro-IX since 2002 and since 2003 as the chairman.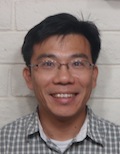 Masato Yamanishi
Masato Yamanishi is currently in charge of VP, Network Engineering of Japan Telecom America which is part of Softbank group. He is contributing to various activities in North America and Asia Pacific, in particular for solutions to IPv4 exaustion and IPv6 transition.
Also, he is a peering coordinator of AS4725 in U.S. Before moving to his current position, he was leading the team of peering and IP address management in SOFTBANK BB Corp as the Deputy General Manager of the Technology Planning Department.
He also contributed for the international standardization of NGN and IPTV. He received a Master of Computational Chemistry at the University of Tokyo in 1997. After joining to SOFTBANK BB in 2003, he was involved in the nationwide IP network design and various service deployment projects, in particular the first IPTV service and the largest P2P-based streaming service in Japan.

Muhammad Durrani
Muhammad Durrani is currently holding The "Principal Engineer" position in Brocade networks in the Service Provider Business Group. In this capacity, he works closely with various Brocade's cross functional groups and closely interacts with Customers for design related issues and Proof of concepts of deployments solutions. Prior to Brocade, he served as the Senior Techical lead of Service Provider Business unit in Cisco Systems, Where he successfully delivered various carrier class line cards for C12K and complete end to end CRS-3 Platform currently under deployment by major Service Providers.
He has lead various design related Proof of concepts, Customer Capacity Planning technical discussions, TEchnical Traiming sessions with customer, Technical sesions with World wide Advance Service (China, Australia, Japan, US, Canada, Singapur, Pakistan, India and Brussles) in Cisco Systems and worked with solutions Architects to resolve design related issues and translating customer needs into product development cycle to deliver complete solutions for service Provider customer's long term investment protection. Mr. Durrani has over 12 years of experience in the networking and telecommunications industry. Mr. Durrani served as Senior Network Architect at MCI WorldCom where he worked on various capacity Planning designs and backbone migration from legacy Frame relay / ATM networks to IP networks and BGP peering solutions.
Mr. Durrani has delivered various techtotials in various network Operating groups aka APRICOT, SANOG, world Major ISPs (ATT, Verizon etc)
Mr. Durrani holds Dual CCIE (#12521) in Routing & Switching and Service Provider Core.

Paresh Khatri
Paresh Khatri is the Director of the Advanced Consulting Engineering group within the IP Competency Centre at Alcatel-Lucent in APAC. He has been responsible for architectural design for the largest IP transformation projects in the region, and is now working closely with service providers to develop strategies towards next-generation all-IP mobile networks.
Paresh's areas of expertise include the entire range of IP/MPLS technologies and applications, from the network core to the access network. He also specialises in packet-based mobile core and backhaul networks and emerging mobile technologies such as LTE.
Paresh has more than 13 years of experience with both service providers and vendors in building carrier-grade IP/MPLS networks, including the largest IP NGN transformation project ever undertaken in Australia.
Paresh is a regular speaker at industry conferences in the APAC region and also actively participates in a number of telecommunications industry standards bodies.
Paresh holds a Bachelors of Electronic Systems Engineering (First Class Honours) and a Bachelor of Information Technology from the Queensland University of Technology.

Paul Ooi Cong Jen
Paul Ooi Cong Jen is a free and open source software engineer. He is an application developer, database administrator, and project manager in the Internet Service Provider environment. Paul has developed, integrated and implemented networking monitoring and analysis systems.
Paul specializes in network monitoring, service monitoring, web server, mail server, domain name system, perl, python, shell, database system management, and migration project management. He has experience on Unix/Linux/BSD OS, MySQL/PostgreSQL Database systems and scripting languages such as shell, python, perl and php.

Phil Regnauld
Phil Regnauld works for the Network Startup Resource Center (NSRC). On the side, Phil is a partne at bluepipe a/s; a small company doing development, network monitoring and DNS consultancy.
At NSRC, Phil is helping with workshop planning, material development, teaching and Direct Engineering & Assistance. Phil is currently a member of the AFNIC's Technical Advisory Committee. Since 1997, Phil has been participating in workshops around the world, including INET Workshops, AfNOG, APRICOT, PacNOG, ccTLD trainings, and other events in Asia and Africa.
Phil holds a bachelor degree of Computer Science from Université Paris. Before founding bluepipe and joining NSRC, Phil was a system and networks administrator for the Copenhagen Kingdom Hospital. Since then he has designed large DNS and mail platforms for organizations in the Danish private and public sectors (healthcare, pharmaceutical and ISPs). He participates in a number of open forums and advisory committees for TLD administrators.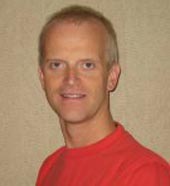 Philip Smith
Philip Smith has been with Cisco Systems since 1998. He is part of the Internet Infrastructure Group in CTO Consulting Engineering.
His role includes working with the ISPs and Service Provider operations groups around the world, specifically in network design, configuration, scaling and training.
Prior to joining Cisco, he spent five years at PIPEX (now part of UUNET's global ISP business), the UK's first commercial Internet Service Provider. He was one of the first engineers working in the commercial Internet in the UK, and played a key role in building the modern Internet in Europe.

Randy Bush
Randy Bush is a Research Fellow and Network Operator at Internet Initiative Japan, Japan's oldest commercial ISP. He specializes in network measurement especially routing, network security, routing protocols, and IPv6 deployment. Randy has been in computing for 45 years, and has a few decades of Internet operations experience. He was the engineering founder of Verio, which is now NTT/Verio. He has been heavily involved in transferring Internet technologies to developing economies for over 20 years.
He was a chair of the IETF WG on the DNS for a decade and served as a member of the IESG, as co-chair of the IETF Operations and Management Area for six years. Randy was the first Chair of the NANOG Steering Committee, a co-founder of AfNOG, on the founding Board of Directors of ARIN, helped start AfriNIC, and has participated in APNIC, RIPE, et alia since each was founded. He is currently chir of the APNIC Policy SIG, co-chair of the Routing SIG, on the APRICOT Technical Program Committee, etc.

Russell Cooper
Russell is a Senior DC Architect for Juniper Networks. With over two decades in the information and communications technology industry, focusing on the networking and telecommunications sector, Russell has consistently demonstrated a desire to find and meet challenges of real world requirements with implementable solutions.
Russell specialises in building Data Centre networks to support large scale online and enterprise systems. These cloud networks are designed to be robust, secure and high performing.
Russell has extensive experience in multivendor routed and switched networks deploying a range of end to end technologies including MPLS VPN, load balancing and advanced network services.
Russell also understands how these technologies works and interacts with business applications, with exposure to High Availability storage, Web caching, SSL offload and other hosted applications in critical environments including Service Providers, Enterprise and Emergency Health Care.
Russell is a Juniper Networks Certified Internet Specialist in both Enterprise Routing and Switching and Junos Security.

Sanjaya
Sanjaya is the APNIC Services Director and a member of the APNIC Executive Team.
He has 25 years experience in computer and information technology, starting his career in 1984 with IBM, Indonesia. Ten years later, in 1994, he established the first commercial ISP in Indonesia, IndoInternet, and became its President Director until 2000. He was actively involved with the development of the Internet in the region and became the Indonesia ISP Association Secretary General in 1999. He also served as a member of the APNIC Executive Council in 1996.

Santanu Dasgupta
Santanu Dasgupta is working as a Senior Consulting Engineer at CiscoSystems. He has 12 years' experience building large-scale IP NGNnetworks for Service Providers, Federal, Defence, and NREN customers.At Cisco, he is responsible for building transformational NGNarchitectures to help his customers migrate to All-IP environments forthe delivery of quad-play services. Santanu's area of expertiseincludes IP NGN, IP/MPLS, transport of broadcast video contribution &distribution, Carrier Ethernet, OAM, IP & DWDM integration etc. He isa regular speaker in many internet & telecom forums such as SANOG andAPRICOT and sits on the program committee of SANOG. Santanu holds aBachelor of Engineering (1st class honors) degree from JadavpurUniversity, India and has a few leading & industry accreditedcertifications such as CCIE under his belt.
Shankar Vemulapalli
Shankar, CCIE # 2025, is a Technical Leader at Cisco Systems. As a lead architect, Shankar has worked on some of the largest MPLS deployments both in the Service Provider and Enterprise accounts. His expertise includes: Routing Protocols (OSPF, IS-IS & BGP), MPLS-VPNs, MPLS-TE. He is a frequent contributor both internal to Cisco and Customer facing and external forums like APRICOT, NANOG . Also, he has contributed to several IETF RFCs on IS-IS and has written several white papers that are posted to Cisco.com website.

Dr Sheng Jiang
Dr Sheng JIANG received his Ph.D. degree in Computer Science from University College London 2005 for his excellent work on combining Grid with IPv6 and Mobile IPv6. He started to involve IPv6-relevant work since 2001. He joined Huawei Technologies 2007, is now mainly working on IPv6 research and standardization as a senior engineer. He is active in IETF, ITU-T and BBF. He contributes one RFC and seven WG drafts and authors more than ten active drafts in IETF. He is the associated rapporteur of ìImpact of IPv6 to an NGNî Question in ITU.

Srinivas (Sunny) Chendi
Srinivas Chendi is APNIC's Senior Community Engagement Specialist and Liaison Officer for the South Asia region. He is responsible for maintaining and enhancing the levels of engagement and participation of the members of the community which APNIC serves. He also manages the South Asia region Liaison role while establishing partnerships with external organizations to encourage IPv6 deployment and help the community derive the maximum benefit from developments at APNIC.
Srinivas has worked in a variety of roles at APNIC and elsewhere, including External Relations Manager, Policy Development Manager, Online Services Manager, Internet Resource Analyst, Technical Support Supervisor, and Systems Security Analyst.
Srinivas represents APNIC at an economy and regional level and is constantly on the lookout for opportunities to collaborate with the Asia Pacific community.

Srinivasa Irigi
Srinivasa Irigi is currently a Technical Marketing Engineer with CiscoSystems. He has been active in networking industry for more than 12years and specifically working on core SP network deployments for over7 years. He has been with Cisco Systems for about 12 years in variousroles in Product development, testing, certification, integration anddeployments before his current role. He has worked on several major SPcore network designs, certifications and deployments working withdifferent Cisco teams and customer Engineers. He has given numerousworkshops at multiple SANOG, AIT events as well as directly withcustomers on MPLS and Multicast Technologies.

Stefan Olafsson
Stefan Olofsson is currently a Technical Marketing Engineer with the Service Provide Group of Cisco Systems.
He has been active in the Internet and networking industry for 20 years. During this time he has built and operated several national backbones and has had an active role in establishing Internet presence in multiple developing world countries. Joined Cisco Systems in 1995 and is currently active in promoting Fast Convergence technologies and IPv6.
Terence Zhang
Terence Zhang has 10+ years experience in service provider networking solution design and technical support, he started his career in IBM networking department, he worked in RCN telecommunication corporation as a network engineer and worked at Grandcycle Technology as a network consultant.
He has participated in the network architecture design and operations of several service providers in both China and the United States. He has solid understanding of business models and computer applications for various kinds of customers, especially in IDC, ISP and telecom industry.
He has detailed knowledge of IP Address Planning, Internet routing architecture, Service Provider network design and operations. After joining CNNIC, Terence Zhang has been working in IP resources allocation and policy research areas.

Tony Chan
Tony Chan is a Senior Professional Services consultant in the APAC team for Juniper Networks and has been with Juniper since November 2009.
Tony possesses a wide range of experience in both enterprise and service provider industries with multiple discipline. His background includes campus / data center design and implementation, global BGP routing plans design, BRAS and IPTV solutions. Tony is also proficient with various vendors' equipments.
Experience prior to Juniper includes project in major financial institutes holding key role in office network design and implementation, including all major APAC trading sites (HK, SG, TW, SH, BJ) and small regional branch office. Beside Routing and Switching, Tony has supported large scale firewall implementation projects.
A diversification from Tony's networking expertise; He has strong background in cryptography – encryption systems, public key infrastructure and digital signatures. Also he has published several research papers on digital signature and authenticated key exchange.
Tony holds the M.Phil Eng. in Information Engineering and published papers on cryptography.

Xing Li
Xing Li received his B.S. degree in radio electronics from Tsinghua University, Beijing in 1982, and his M.S. and Ph.D. degrees in electrical engineering from Drexel University, USA in 1985 and 1989, respectively. He is currently a Professor in the Electronic Engineering Department at Tsinghua University, Beijing, China. His research activities and interests include statistical signal processing, multimedia communication and compute networks. He has published more than 200 papers in his research areas.
He is the deputy director of the China Education and Research Network (CERNET) Center, working on the design and operation of the CERNET and China Next Generation Internet (CNGI-CERNET2) projects. He is also the project director of TEIN2 NOC. He is co-Chair of CCIRN. He was a member of the Communication Expert Committee of the China National '863' High Technology Project. He was a former chairman of the Asia Pacific Networking Group (APNG) and a former member of Executive Council of APNIC.

Yasuo Kashimura
Yasuo Kashimura is a Senior Manager at APAC IPCC Japan team, and works with Japanese/APAC carriers, and provides consulting service for routing/mpls, IPv6, multicast,and mobile backhaul solutions.
Previously, he worked for seven years at Cisco as a consulting engineer for core routing/switching products and IPv6/IP-multicast technology, before joining Alcatel-Lucent as Japan's local Architect.
Yogesh (Yogi) Raghunathan
Yogeshwaran (Yogi) Raghunathan, CCIE #6583 has 15 plus years of experience working in the networking Industry. He has been with Cisco Systems from Year 2000. His current role is working as AS Solutions Architect supporting wireline emerging service providers in areas of Plan, Design, Implementation and support services for MPLS based networks. His recent work has been in areas of supporting customer migrate from native multicast to LSM.

Zhao Wei
Zhao Wei received her Master degree in Electronic Engineering from University of Nottingham. Wei Zhao joined China Internet Network Information Center(CNNIC) in 2007. Currently she is the leader of IP group. Zhao Wei is in charge of IP address allocation, policy researching and external community liaison.