Visas for Hong Kong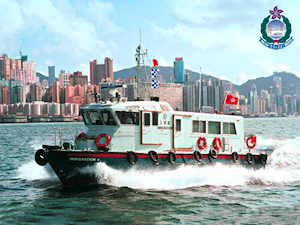 Many countries have a visa-free period for entry and travel within Hong Kong SAR.
If you are not eligible for the visa waiver, or you intend to stay beyond your visa-free period, you must apply for a visa before entering Hong Kong SAR.
Please refer to the visa requirements for the following foreign countries/territories.
Visa Eligibility Requirements
An application for a visa to enter Hong Kong for a visit or transit may be favorably considered if:
The applicant's (your) bona fides are not in doubt;
You have adequate funds to cover the duration of your stay without working;
The application is for a transit visa, and the applicant holds an onward ticket to another destination (other than Mainlaind China or Macao SAR)
Application Procedures
Visa applicants may download the application form ID 1003A from the HKSAR Immigration website.
Applicants residing in overseas countries or territories may submit their application forms together with relevant supporting documents in person to the nearest Chinese diplomatic and consular mission in their home country.
Applicants who hold foreign passports but are living in Mainland China may submit the application materials to the Immigration Division of the Office of the Government of the HKSAR in Beijing:
No. 71, Di'anmen Xidajie, Xicheng District
Beijing 100009
People's Republic of China
To shorten the processing time, application materials can be sent by fax to (852) 2824 1133. However, the original copy of the completed application should be sent immediately to the Hong Kong Immigration Department by air mail.
Conditions of Stay
A person permitted to enter the HKSAR as a visitor may generally engage in the following business-related activities:
concluding contracts or submitting tenders
examining or supervising the installation/packaging of goods or equipment
participating in exhibitions or trade fairs (except selling goods or supplying services direct to the general public)
settling compensation or other civil proceedings
participating in product orientation
attending short-term seminars or other business meetings
Payment of Fees
The application fee, in the form of a cashier order or a bank draft, should be sent together with the application materials.
The fee should be made payable to "The Government of the Hong Kong Special Administrative Region". No cash should be sent with the application.
Please refer to this Fees Table.
Processing Time
Expect the visa application to take four weeks to process, upon receipt of payment and all required documents. The Immigration Department will not be able to begin processing unless all required documents are received.
Warning
It is an offence to make false statements or representations to an immigration officer. A person who knowingly and wilfully makes a statement or gives information which he/she knows to be false or does not believe to be true shall be guilty of an offence under the Laws of Hong Kong, and any such visa/entry permit issued or permission to enter or remain in the HKSAR granted shall have no effect.
Enquiries
For more information about the entry arrangement for visit or transit, please contact the Immigration Department at (852) 2824 6111 or by fax at (852) 2877 7711, or visit the Immigration Department's homepage.
Please Note
Where a document is not in Chinese or English, it must be accompanied by a Chinese or English translation certified as a true translation by a sworn translator, court translator, authorized public translator, certified translator, expert translator, or official translator.