Program - Speakers
Download full program (73.4 KB)
Keynote Speakers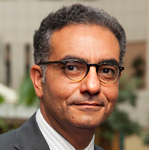 Fadi Chehadé
President and CEO:
ICANN
Fadi Chehadé's career has been defined by building consensus and promoting collaborative technologies and practices. He has more than 25 years of experience in building and leading progressive Internet enterprises, leveraging relationships with senior executives and government officials across Asia, Europe, the Middle East and the United States.
Chehadé, age 50, is a citizen of Egypt, Lebanon, and the United States. He was born in Beirut, Lebanon, to Egyptian parents and left the then war-torn country in 1980 at the age of 18. He speaks fluent Arabic, English, French, and Italian.
Most recently he served as Chief Executive Officer of Vocado LLC, a U.S. firm that is a provider of cloud-based software for the administration of educational institutions.
Prior to Vocado, Chehadé was CEO of CoreObjects Software, Inc., a leader in new product software development services for both large and growing companies. He oversaw the expansion of the company to include more than 400 engineers and its successful acquisition by Symphony Services.
Prior to his role at CoreObjects, Chehadé served as the General Manager of IBM's Global Technology Services in the Middle East and North Africa. Based in Dubai, he led a team across an emerging region experiencing high growth. He also built and managed a new global business for IBM, providing managed services to large clients in telecommunications, aerospace and retail to improve the accuracy, depth and timeliness of business information visibility across demand and supply chains.
Chehadé founded and has led three companies since 1987: Viacore, RosettaNet, and Nett Information Products.
Chehadé is a graduate of Stanford University, where he earned a master's degree in Engineering Management. He earlier earned a bachelor's degree in computer science from Polytechnic University in New York, where he graduated Summa Cum Laude.
Fadi Chehadé is also the founder of Nilorado, a youth organization raising funds to support schools for handicapped children in Upper Egypt, also delivering bicycles to boys and girls from needy families in that region who otherwise cannot reach their schools.
Chehadé lives in Los Angeles with his wife of 25 years. They are the parents of two adult sons.
---

Lynn St.Amour
President and CEO:
Internet Society
Lynn St. Amour is President and CEO of the Internet Society, a nonprofit organisation founded in 1992 to provide leadership in Internet related standards, education, and policy. She joined the Internet Society in 1998 as Executive Director of its Europe, Middle East, and Africa (EMEA) division, and has been responsible for the Internet Society's international expansion. She became Global Executive Director and COO in 1999 and held that position until her appointment as President and CEO in March of 2001.
St. Amour has extensive experience in global IT and international business. Her background includes positions at the highest levels in international sales and marketing, strategic planning, partner management, and manufacturing. She also has considerable experience in corporate restructuring and start-up management. St. Amour has spent most of her career working in the United Kingdom, France and Switzerland, with significant long-term assignments in other European countries.
Prior to joining the Internet Society, she was director of Business Development and Joint Venture Operations for AT&T's Europe, Middle East, and Africa division. A graduate of the University of Vermont, St. Amour began her career in information technology with the General Electric Corporation.
---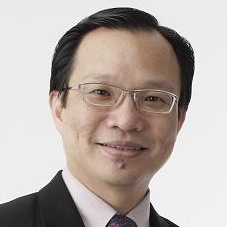 Tan Tin Wee
Chairman:
A*STAR Computational Resource Centre
Dr Tan is also a Board Director of Keppel Telecommunications and Transportation (KTT) and an Associate Professor in the Department of Biochemistry in the Yong Loo Lin School of Medicine at the National University of Singapore (NUS).
Dr Tan has been involved in the Internet arena since the early days and also pioneered several Internet firsts for Singapore. These include the first WAIS server in the region; the first Gopher server in the region; joint first Web server and longest running in Singapore (http://biomed.nus.sg); first WAIS and Gopher server in Japan (RIKEN); and others. He was instrumental in helping to bring APRICOT to Singapore back in 1996 and 1999.
Dr Tan was also heavily involved in the internationalization of domain names. During his headship of the Internet Research and Development Unit (IRDU), Singapore became the first regional Java Web site, VRML Website, 6Bone node, ActiveX Web site and the world's first operational Multilingual Domain Name system (iDNS). Under his leadership, Singapore also hosted the first Chinese Website in 1994 and the first Tamil Web site using Tamil scripts in 1995.
He was formerly Head of the Technet Unit of the National University of Singapore. Technet subsequently evolved into Singapore's first Internet Service Provider. He was also involved in APAN, APNIC and other Asia-Pacific and regional organization activities.
For his work spanning over two decades, in 2012, he was inducted with 32 other colleagues including two other Asians, into the inaugural Internet Hall of Fame.
---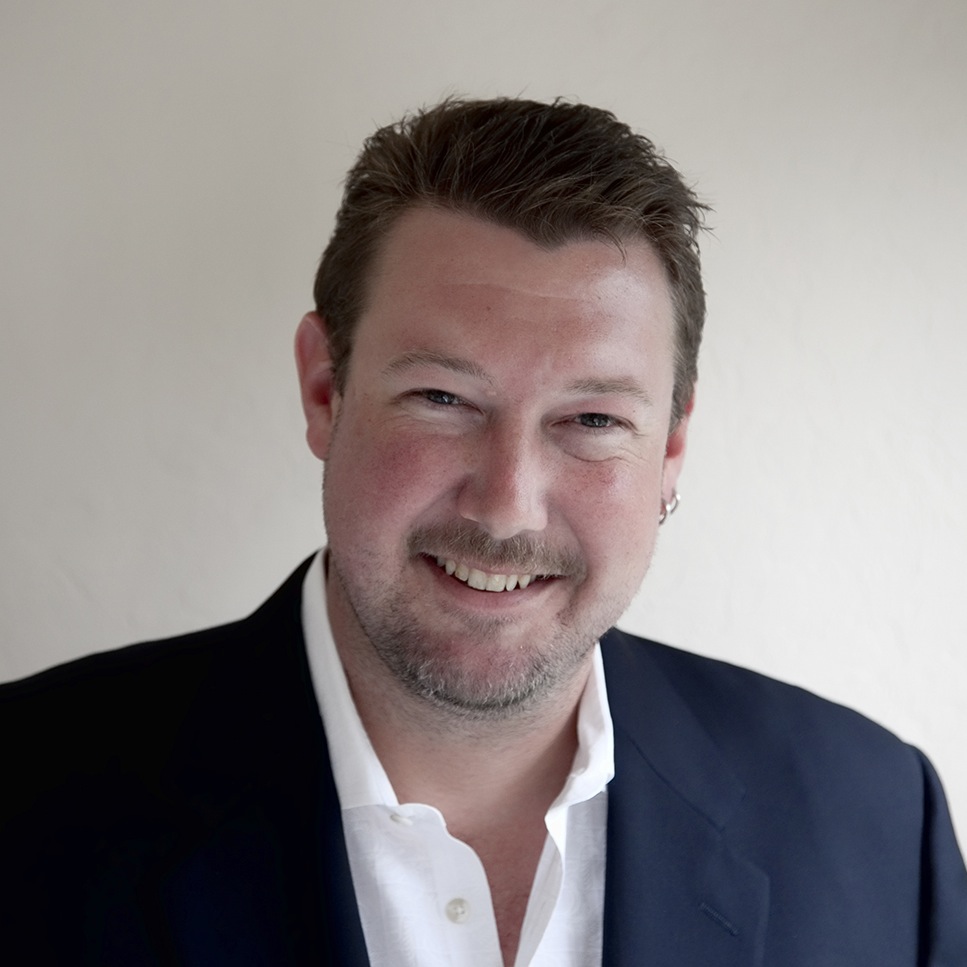 Aaron Hughes
President and CTO:
6connect
Aaron Hughes is President and CTO at 6connect, specializing in Internet Engineering automation solutions including IPAM, DNS and network automation as well as distributed managed services with a focus on IPv6.
Aaron Hughes in one of the foremost thought leaders in IPv6. He is an active and contributing member of NANOG, ARIN, and RIPE as well as a contributer at BCOP, GPF, EPF, Rocky Mountain IPv6 Summit and other industry operator and policy groups.
Aaron has worked in Internet Engineering since 1994 and has been leading technology innovation with organizations since the birth of the home computer. He has extensive knowledge in network and system architectures as well as storage and large scale high-availably application design.
Aaron has also held network and system architecture and Sr. level management roles at Lockheed Martin, Cariden Technologies, Terremark, Certainty Solutions, Quest Technologies, RCN, UltraNet and Channel(1) Communications among others.
Aaron is also a Trustee on the ARIN Board of Trustees.
---

Adam Gosling
Senior Policy Specialist:
APNIC
Adam Gosling is the Senior Policy Specialist at APNIC. Part of the APNIC External Relations Program, Adam supports the APNIC community in the resource Policy Development Process and provides policy analysis internally for APNIC Secretariat functions. As Senior Policy Specialist, Adam also supports APNIC's Public Affairs function, representing the community's interest at Internet Governance and related fora.
Prior to joining the organization in early 2008, Adam gained more than 25 years experience in ICT communications working variously as journalist, editor, and publisher for a number of industry news outlets.
---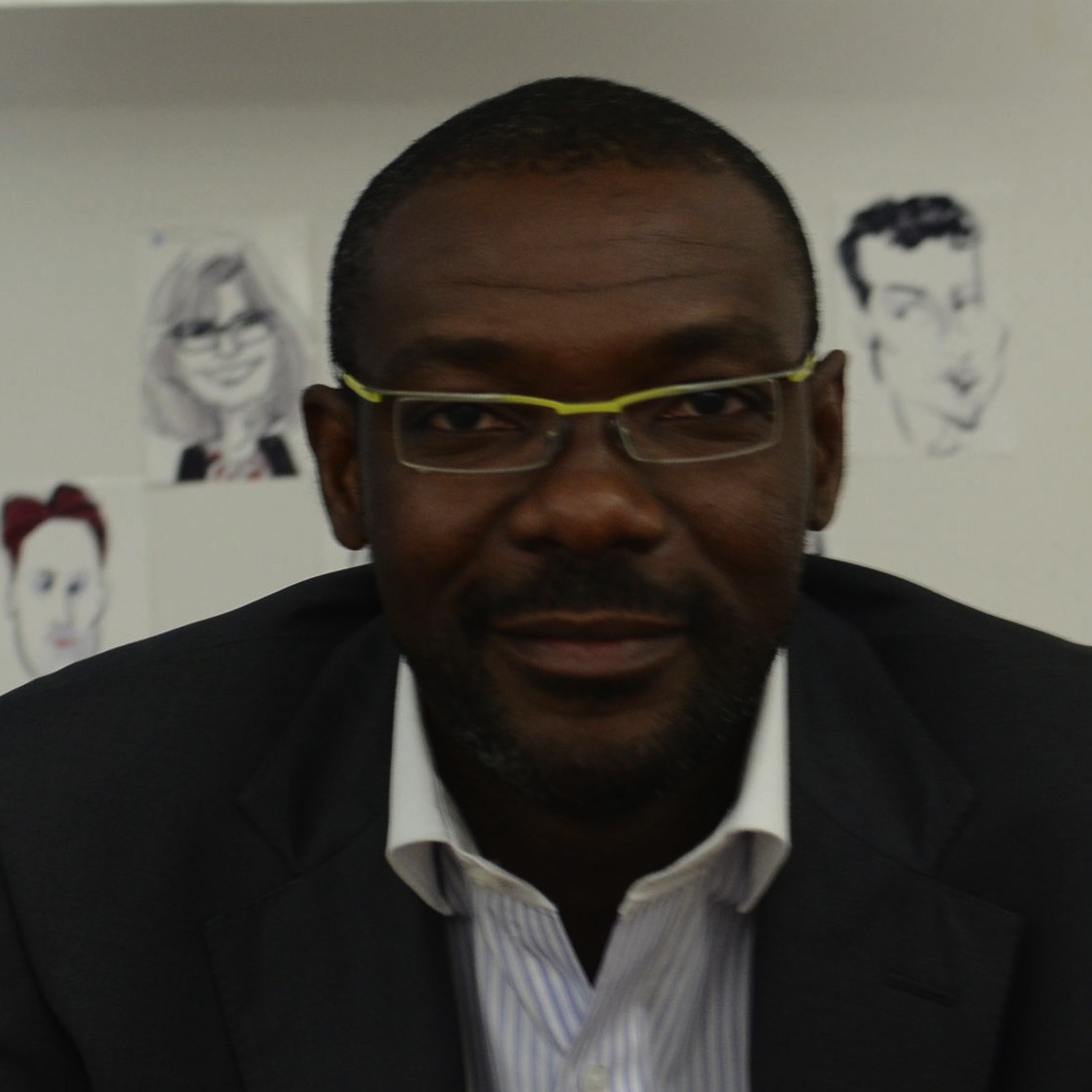 Adiel Akplogan
Adiel Akplogan:
AFRINIC
Adiel A. Akplogan is the Chief Executive Officer of AfriNIC, the Internet Numbers Resource Registry for Africa since 2004. With more than 15 years' experience in the Internet Technology environment, he previously worked as the New Technology Director at CAFENet (an IT service company based in Togo and one of the very first private and independent Internet Service Providers in the region - 1994-2000), then as the IT Director of Symbol Technologies in France (2001-2003). He was a member of the UN Secretary General Internet Governance Forum Multi-stakeholder Advisors Group from 2006 to early 2009 and was involved with the setting up of several technical coordination bodies in Africa such as the African Network Operators Group (AfNOG) and the African ccTLD Managers Association (AfTLD). Adiel is an Electrical Engineer and holds a M.Sc. in E-Business and New Technology Management.
---

Aileen Chia
Deputy Director-General (Telecoms & Post), Cluster Director (Finance):
Infocomm Development Authority of Singapore
Ms Chia is the Deputy Director-General (Telecoms & Post) at the Infocomm Development Authority (IDA) of Singapore. She oversees the policy and competition development functions of IDA, which takes charge of developing and implementing infocomm related policies and frameworks to enhance the vibrancy and competitiveness of the infocomm sector in Singapore. She is also the Cluster Director (Finance), overseeing the development of corporate finance policies and strategies with the aim of enhancing IDA's organisational effectiveness and efficiency.
Ms Chia holds a Bachelor Degree in Economics (Honours) and a Masters of Public Policy from the National University of Singapore.
---

Alastair Johnson
Senior Product Line Manager:
Alcatel-Lucent
Alastair Johnson (AJ) is a Senior Product Line Manager at Alcatel-Lucent based in Mountain View, California. In this role he works with customers globally to define requirements and feature development for the Alcatel-Lucent 7750SR family of routers, particularly for IPv6. Prior to this role, AJ was based in Singapore with Alcatel-Lucent as Chief Architect for Network Integration, working with Asia Pacific network operators to define network strategy and technology deployment. AJ has experience in carrier and ISP operations as well as network engineering, and has worked across many countries in the APAC region. AJ is active in InternetNZ and is a member of the New Zealand Network Operators Group (NZNOG) organizing committee.
---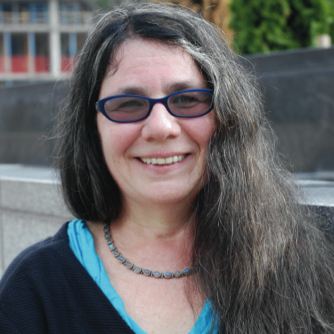 Allison Mankin
Research Engineer:
Verisign Labs Office
Allison Mankin is a Research Engineer on the Verisign Labs Office of the CTO DNS research team, focusing now on DNS API and future architecture. Before coming to Verisign, she worked at the Johns Hopkins Applied Physics Laboratory on DNSSEC and TCP security. Prior to that, she was a Program Director in the NeTS program at the US National Science Foundation, co-directing Future Internet Design (FIND) among other programs.
Allison has worked on Internet infrastructure, security and transport research since the mid-80s. With funding from DARPA, NSF, DHS, Sprint, and Microsoft, she and collaborators contributed to DNS and BGP security, internet multimedia, congestion control and IPv6 design.
She has been active in the Internet Engineering Task Force since early on in the development of the Internet. At IETF she served on the Internet Engineering Steering Group for a total of ten years: Transport Area Director 1993-1997 and again 2000-2006, and IP Next Generation Area Director 1993-1995. With Scott Bradner, Allison co-led the IETF's process for selecting IP Next Generation that led to the IPv6 protocol. In addition to IPv6, Allison managed robust standards development for TCP, VOIP, RSVP, and IP storage, to name just a few. She founded and co-chaired the Reliable Multicast Transport (rmt) and Geolocation Privacy (geopriv) working groups, and she serves now in the Transport Directorate and in IANA's Ports Expert Review Team.
---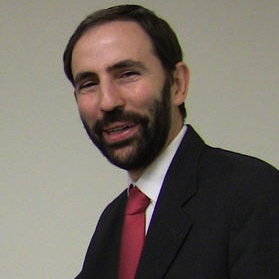 Andreu Vea
President of the Board:
ISOC-ES
Andreu Veà is a well known internet pioneer and entrepreneur in Spain. Hefounded the 4th ISP (in 1994) and later on leaded the internet strategy of Retevision-Auna the second Spanish national telco-carrier which openedthe monopoly (hold by Telefonica until that moment 1998). He wasinvolved in launching their ISP, the revolutionary Free Access and the Flat Rate, which doubled the market in less than a year. He is a Telecom Engineer, Electronic Engineer, and holds the first Ph.D. dissertation thesis (2002) focused on the Internet. Which got the attention of Vint Cerf (father of the internet) who encouraged him to follow his research at Stanford (2003). Since then he has been an Invited Scholar at this University and has focused his research on finding internet pioneers around the world. This program has been internationally awarded by ISOC (the Internet Society) which is since 2007 supporting its efforts. Dr Veà has contributed or founded many internet related organizations (www.espanix.net, www.catnix.net, www.galnix.net, www.isoc-es.org) and has been part of multiple steering committees as the Internet Global Congress or in ISOC. Nowadays he is also International Relations and Networking Director, at La Salle Innovation Park in Spain, leads an original estrategy to deploy fiber networks in small municipalities. And has been elected eminent expert representing Spain at the WSA World Summit Awards (UNESCO). He also serves as President of the Board at ISOC-ES, and seats in three other private company boards.
---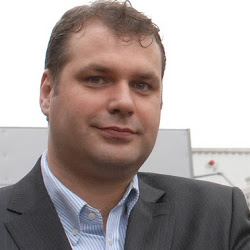 Andy Davidson
CTO:
2Connect
Andy Davidson is the CTO at 2Connect, a Bahrain based ISP with its own Fibre network around the Middle East and Europe; and a director at LONAP and IXLeeds, Internet Exchange Points in the United Kingdom, where he lives.
He specialises in peering and interconnection technology. Since 2004, he has had responsibility for the design and operational success of a number of ISP and enterprise IP networks, and is involved with a number of other early-stage community internet exchange projects.
Prior to these roles he ran networks and hosting services within a number of enterprise and e-commerce organisations. He also serves on the program committee of UKNOF and co-chairs the RIPE Internet Exchange working group.
---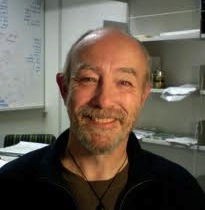 Andy Linton
Policy Sig Chair:
NSRC
Andy Linton has over 25 years experience in Internet networking. His initial experience was as a researcher and programmer in the university sector at the University of Newcastle upon Tyne and Victoria University of Wellington and then with a number of Internet Service Providers such as AARNet, connect.com.au, Telecom NZ, Netlink, Telstra and CityLink.
Andy has been on the board of the Public Interest Registry which manages the .org domain, the council of InternetNZ and is currently on the board of New Zealand's Domain Name Commission which manages the .nz name space. He is also a trustee of the NZ Network Operators' Group Trust and a member of the program committee for the APRICOT 2011 conference.
Andy has done work for APNIC, RIPE and ICANN building software systems, networks and undertaking structural reviews.
He is one of the 14 global Trusted Community Representatives who oversee the key ceremonies where the cryptographic digital keys used to secure the Internet DNS Root Zone are generated and securely stored.
Andy has travelled as a volunteer on a number of occasions to teach at the PacNOG Internet infrastructure computer workshops in Pacific countries such as Samoa, Vanuatu, Tonga, Fiji, Cook Islands, Solomon Islands, French Polynesia and American Samoa.
---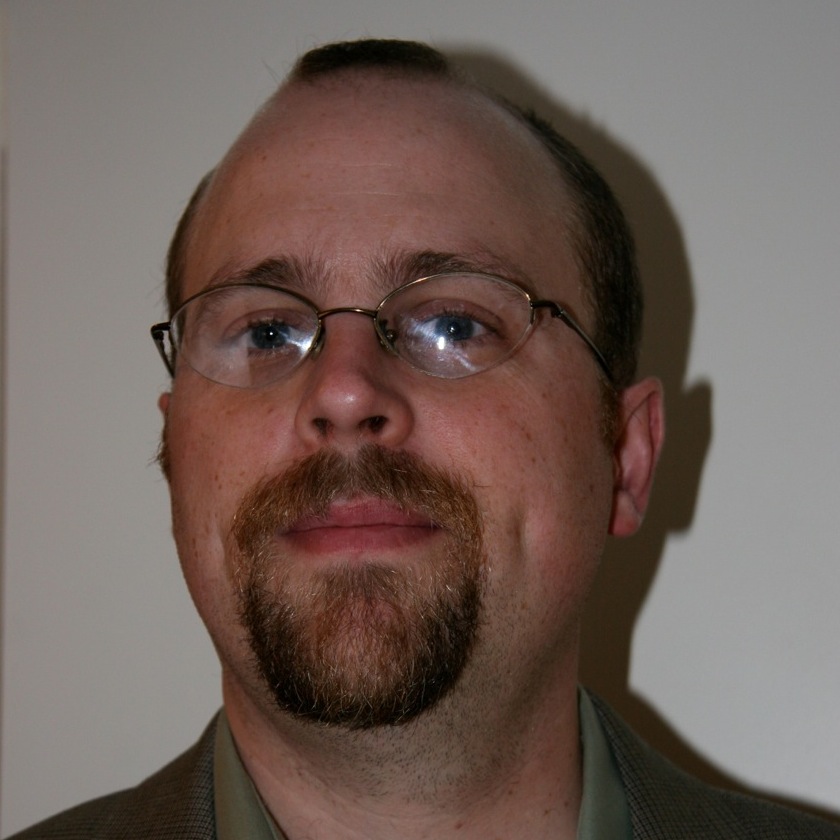 Andy Newton
Chief Engineer:
American Registry for Internet Numbers (ARIN)
Andrew (Andy) Newton is the Chief Engineer for the American Registry for Internet Numbers (ARIN), one of the five Regional Internet Registries (RIRs) key to the success of the Routing Public Key Infrastructure (RPKI). His responsibilities at ARIN include leading the software development staff and oversight of systems architecture. Andy is a key document author and editor for the standards being specified by the IETF WEIRDS working group.
---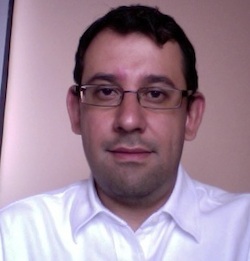 Arturo Servin
Chief Technology Officer:
LACNIC
Arturo Servin is Chief Technology Officer in the Latin American and Caribbean Internet Addresses Registry (LACNIC). Before joining LACNIC he worked in the IT-Innovation Centre of the University of Southampton as research engineer where he worked on cloud computing, security and machine learning projects. He was network engineer and Telecommunications and Networking Director in the Tecnologico de Monterrey where he worked very closely with the development of the Internet and Internet2 initiatives in Mexico.
Arturo Servin has a PhD in Computer Sciences and Artificial Intelligence from the University of York in the United Kingdom. He also have a master degree in Telecommunications and a bachelor degree in Electronic Engineering, both from Tecnologico de Monterrey in Mexico.
---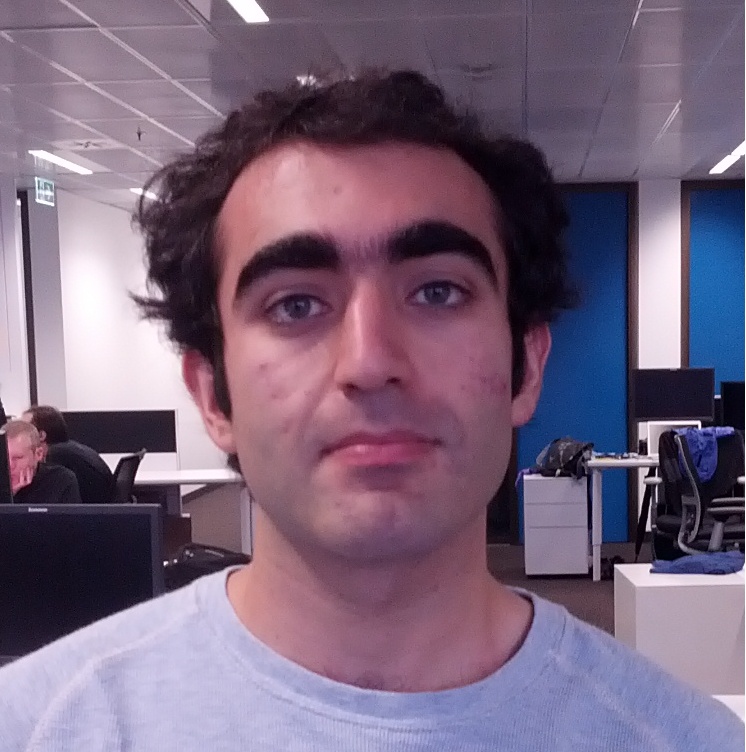 Arya Reais-Parsi
Software Engineer:
Google
Arya has been a software engineer on the network infrastructure monitoring team since late 2011. In his role, he focuses on projects that help network engineers monitor, respond to and analyse normal and abnormal network behaviour.
Arya earned his bachelor's degree in electronic engineering and network engineering from Victoria University of Wellington, New Zealand, where he graduated with first class honours.
---

Axel Pawlik
Managing Director:
RIPE NCC
Axel graduated from the University of Dortmund, Germany, with a Masters Degree in Computer Science. He was later employed at the University of Dortmund from 1985 to 1992, where he contributed to the establishment of UNIX networking as a publicly available service in Germany. This institution introduced Internet access services to the business community and general public.
From 1987-1991, he also served as a member of the Board of the German Unix Users Group (GUUG).
Understanding the demand for a commercial operation to provide Internet services, Axel founded EUnet Deutschland GmbH in 1992 and commercialised the operation. Under his leadership, EUnet Deutschland GmbH became the market leader in Germany and one of the strongest EUnet networks in Europe.
---
Bertrand de La Chapelle
Board Member:
ICANN
Bertrand de La Chapelle has actively promoted multi-stakeholder governance processes since 2001, building on wide-ranging experience as a diplomat, an entrepreneur and a civil society actor.

In 1986, Bertrand became a French career diplomat, but also accumulated nine years of private sector experience founded on his training as an engineer. Between 1990 and 1998, he founded the consulting department of a leading French technology monitoring firm and was a co-founder and president of Virtools, which provides the world's leading development environment for 3D interactive content.

Bertrand actively participated in the World Summit on the Information Society (WSIS) process between 2002 and 2005 to promote dialogue among civil society, the private sector and governmental representatives. During that time he also served as director of the collaborative platform WSIS-online.

From 2006 to 2010, Bertrand served as France's Thematic Ambassador and Special Envoy for the Information Society, where he monitored all WSIS follow-up activities and Internet governance processes, even acting as a vice-chair of ICANN's Governmental Advisory Committee (GAC) and in 2008 as a member of the Multi-Stakeholder Advisory Group (MAG) of the Internet Governance Forum (IGF).

Bertrand is a graduate of Ecole Polytechnique (1978), Institut d'Etudes Politiques de Paris (1983) and Ecole Nationale d'Administration (1986).

Betrand was selected by the Nominating Committee to serve on the Board. His term starts following the Annual General Meeting in Cartagena Colombia on 10 December 2010 and will expire on 21 November 2013.
---

Bryon Westmoreland
Technical Director:
APNIC
Bryon started at APNIC in 2009 as the Software Manager and is currently the acting Technical Director. Previously, he was a high school mathematics teacher and a software engineer. His professional interests include the application of agile methodologies to software development and staff development/coaching. Bryon enjoys spending time with his family, swimming, playing water polo, and hiking through the Sierra Nevada's.
---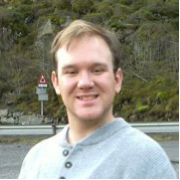 Cameron Byrne
Technical Staff Archtect:
T-Mobile
Cameron Byrne is a Technical Staff Architect at T-Mobile USA where he leads IP network strategy. Cameron has over 10 years of experience in network design, deployment, and support using various optical and packet based technologies. He started his career doing deployment and design on Sprint's Internet backbone, and this is where he first started working on Sprint's early 6Bone IPv6 network. He then went on to work at the University of New Mexico, Earthlink, and has been at T-Mobile USA for the past 6 years. Cameron holds a BS from the University of Pittsburgh and an MBA from the University of New Mexico.
---

Che-Hoo Cheng
Associate Director (Infrastructure), Information Technology Services Centre:
The Chinese University of Hong Kong
Che-Hoo has accumulated over ten years experience and knowledge of Internet infrastructure in the Asia Pacific through service on the APNIC Executive Council, his regional responsibility in Level 3 Asia and FLAG Telecom Asia, and his active participation in other AP Internet activities such as the .ASIA TLD (Top Level Domain) application.
Che-Hoo is regarded as an Internet pioneer in Hong Kong. His 15-year stint at The Chinese University of Hong Kong (CUHK) saw him establish the first Internet link in Hong Kong (1991); help establish the .hk domain name registration service (1993-1994); and establish the Hong Kong Internet Exchange (HKIX) (1995). He also helped with the set up and operations of the campus network for the whole university. In 2000, he joined Level 3 as Senior Director, Global IP Services, Asia and was in charge of the IP Line of Business in Asia. When Reach took over Level 3 Asia in 2002, he joined the Hong Kong Internet Registration Corporation (HKIRC) as CEO. HKIRC is officially in charge of the .hk domain name registration. In January 2003 he started his own business venture. From January 2004, he lead the application of the .ASIA TLD together with a number of ccTLDs and regional organizations. The ICANN Board approved the application in Oct 2006 and the launch of the .ASIA TLD to the general public occurred in Feb 2008.
From July 2005 to August 2007, he was FLAG Telecoms Head of IP Business, Asia Pacific. In November 2007, he re-joined CUHK as Associate Director (Infrastructure) of the Information Technology Services Centre (ITSC), heading the network systems and operations department.
Che-Hoo also holds key positions in the Asia Pacific Network Information Centre (APNIC), the Hong Kong Internet Service Providers Association (HKISPA), the Hong Kong Information Technology Federation (HKITF), the DotAsia Organization and the Internet Society Hong Kong Chapter (ISOC-HK).
Che-Hoo holds BSc and MSc degrees from The Chinese University of Hong Kong (CUHK).
---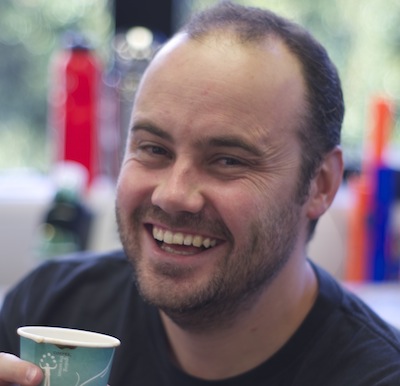 Daniel Griggs
Systems Architect:
Packet Clearing House
Daniel Griggs is currently a Systems Architect at Packet Clearing House, working on distributed any cast systems. In previous roles he has designed and worked on systems ranging from a nation wide DWDM network, large systems monitoring and ISP support systems.
---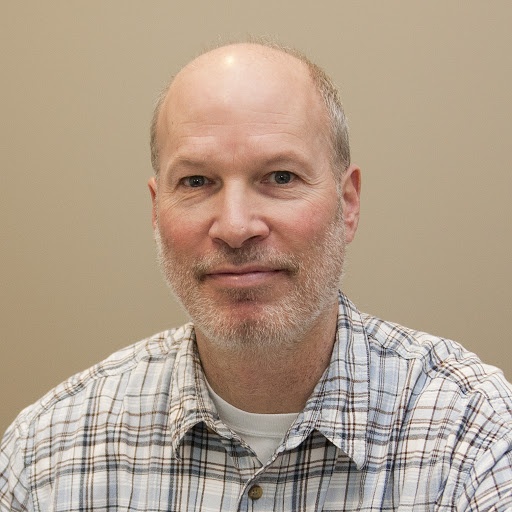 David Meyer
CTO and Chief Scientist:
Brocade Communications
David Meyer is CTO and Chief Scientist at Brocade Communications, where he oversees corporate technology direction. He is active in the operator, IETF, and Software Defined Networking communities, among others. He is currently the chair of the IRTF's SDN Research Group, and has been a member of the Internet Architecture Board (IAB) of the the IETF (www.ietf.org), co-chair of the SPEERMINT working, and chair of the MBONED, MSDP, and DNSOP working groups. He is also a member of several IETF directorates and IRTF research groups. He is also active in other standards organizations such as ANSI T1X1, the Open Networking Foundation, and the ITU-T.
Prior to joining Brocade, he was a Distinguished Engineer at Cisco Systems. Prior to that, he served as Senior Scientist, Chief Technologist and Director of IP Technology Development at Sprint. He is also Director of the Advanced Network Technology Center at the University of Oregon where one of his major projects is the Routeviews Project.
---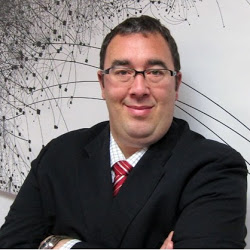 Dean Pemberton
Principal Consultant:
InternetNZ
Dean Pemberton is a Technical Policy Advisor for InternetNZ as well as a Principal Consultant with New Zealand based company Prophecy Networks. In his role with InternetNZ he provides technical policy advice which helps to shape the future direction of the Internet in New Zealand. As an ICT consultant, Dean provides ICT strategy and guidance to CIO level as well as contributing to technical architecture and design work. His involvement with the NZ IPv6 Task Force is both as a member of the Administration Committee as well as Chair of the Technical Special Interest Group. Dean is also a trustee with the New Zealand Network Operators Group (NZNOG) Trust.
---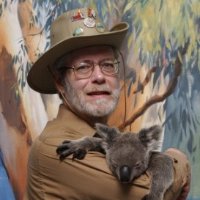 Donald Eastlake
Principal Engineer:
Huawei Technologies
Donald Eastlake is a Principal Engineer with Huawei Technologies working on advanced network product research and standards. He was previously with Cisco Systems and before that with Motorola Laboratories.
Donald is Co-Chair of the IETF TRILL Working Group that is specifying the protocol standards for TRILL Switches (RBridges) as well as the author of the TRILL base protocol standard. He is also Chair of the IETF Point to Point Protocol Extensions (PPPEXT) Working Group, Chair of the IEEE 802.11ak General Link Task Group and a voting member of IEEE 802.1. He was the original architect of DNS Security and is the author of 59 IETF RFCs.
---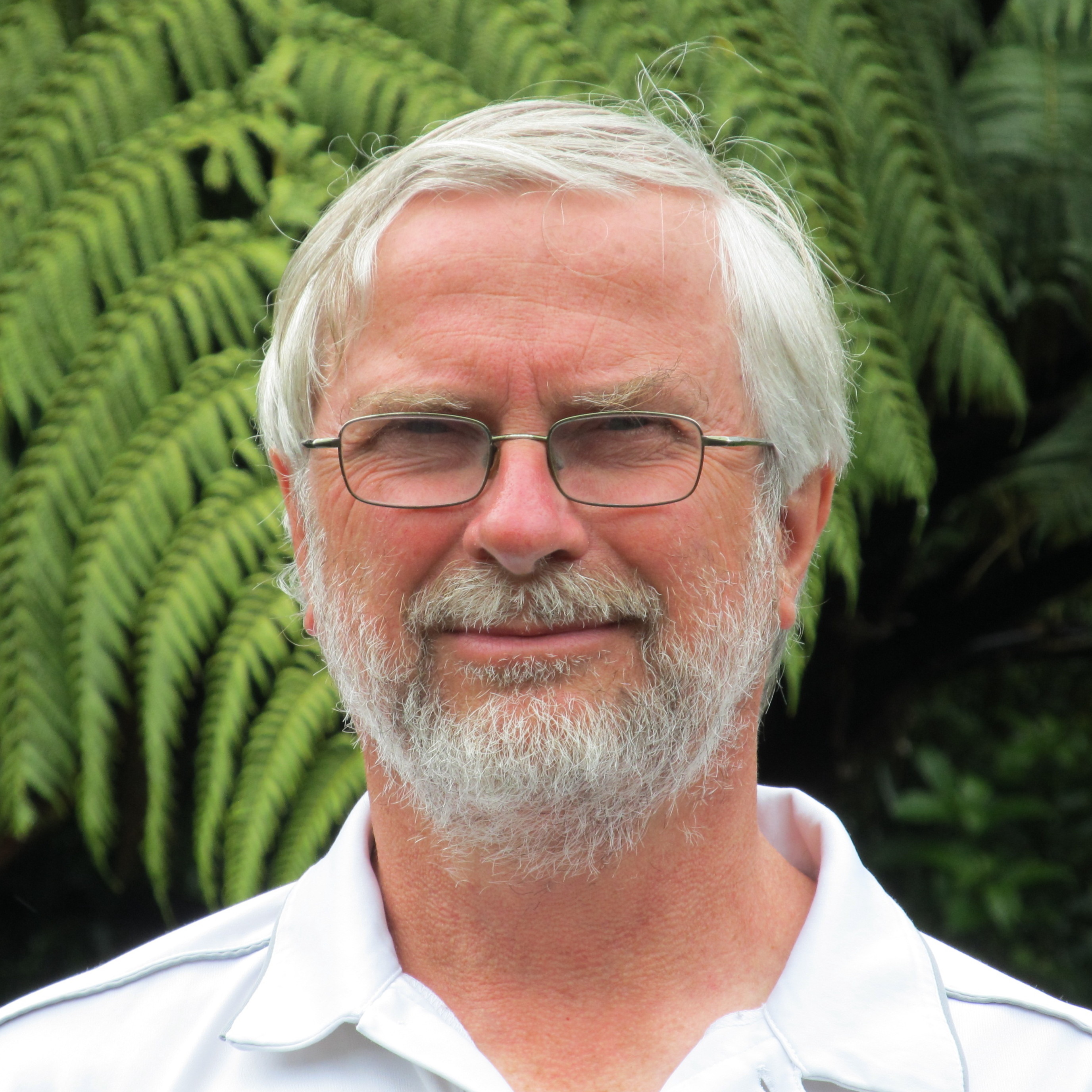 Donald Love
Network Engineering Consultant:
Donald has been assisting Kordia New Zealand with product development by evaluating Ultra-Fast Broadband access services recently introduced in New Zealand. Earlier work has included the development, introduction and support of Carrier Ethernet based services, with a focus on Quality of Service design, testing and performance monitoring. Donald was introduced to network engineering 11 years ago undertaking design and deployment of CDMA and WiMAX based broadband multipoint wireless systems, following an engineering career in radio and TV broadcasting and radio communications.
---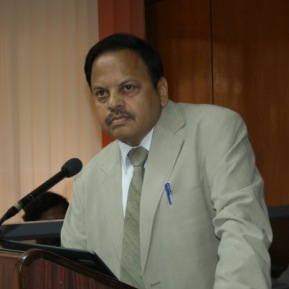 Dr Govind
CEO:
National Internet Exchange of India (NIXI)
Dr. Govind is Senior Director, heading the E-Infrastructure & Internet Governance Division, Department of Electronics and Information Technology, Government of India. He also holds the position of CEO of National Internet Exchange of India (NIXI).
As CEO of NIXI, he is responsible for setting up Internet exchange points in India and establishment of the .IN Registry in the country. Recently he spearheaded the setting up and launch of the NationalInternet Registry for the allocation of IP (IPv4 and IPv6) address space in the country.
---
Edward Lewis
Director, Member of Technical Staff:
Neustar
Edward Lewis joined the DNSSEC development team in 1996. Since then, he has worked for a research company, then an RIR and now a domain name registry and DNS operator. He has participated in DNS and DNSSEC work within the IETF and various operations fora. He's presented at APRICOT a number of times and conducted past workshops, as well as presenting at many other conferences over the years. For this talk, the perspective of once being a protocol engineer imagining how the protocol would be operated is compared to the current perspective of being an operator running the protocol. The results of the comparison reveal some of the differences between protocol development and operations.
---

Elise Gerich
Vice President:
IANA
Elise Gerich, a 21 year veteran of Internet networking, is the Vice President of IANA at ICANN.
Before joining ICANN, Gerich worked for Juniper Networks for nine years, serving most recently as Director of Software Product Management. Prior to that, she worked as the Director of Operations for the @Home Network, which built and operated the first national backbone for delivery of Internet Services by North American cable operators.
Prior to joining @Home Network, Gerich served as the Associate Director National Networking at Merit Network in Michigan. While at Merit she was also a Principle Investigator for NSFNET's T3 Backbone Project and the Routing Arbiter Project.
In addition to her commercial experience, Gerich has been the Co-chairof the Internet Planning Group (IEPG), Chair and Co-founder of the North American Network Operators' Group (NANOG), the National Science Foundation's representative on the Federal Engineering Planning Group and a member of the Internet Architecture Board (IAB). Elise Gerich holds a Bachelor of Arts from the University of Michigan.
---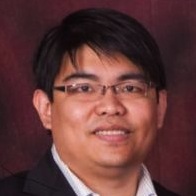 Eric Choi
Head of Product Management for Service Provider Product Unit in Asia Pacific:
Brocade
Eric is the Head of Product Management for Service Provider Product Unit in Asia Pacific, specializing in designing and architecting service provider IP Core, Metro Ethernet and Data Centre Network, with more than 15 years of industry experience in networking and mobile technologies. In addition, Eric works with customers and partners in, Application Intelligence VPN network, and IPv6 transition network. Prior to joining Brocade, Eric held various technical leadership positions for 9 years at Juniper Network, is a Juniper Network Certified Interworking Expert JNCIE #110.
---

Fakrul Alam
Network Engineer:
bdHUB Limited
Fakrul Alam is a network engineer of bdHUB Limited, based in Dhaka, Bangladesh. He has been in the networking industry for 10+ years. Fakrul is a skilled Internet work Expert in Routing & Switching, strong background in Service Provider networks with exceptional troubleshooting skills and intense interest in Designing & Deploying large scale ISP and Enterprise networks, Security technologies and network tools. Familiar with the technologies applied to Internet and Intranet networks, cable and wireless networking and security, LAN/WAN infrastructure, client/server applications, relational database management systems, network performance management. His current focus is on network & infrastructure security.
---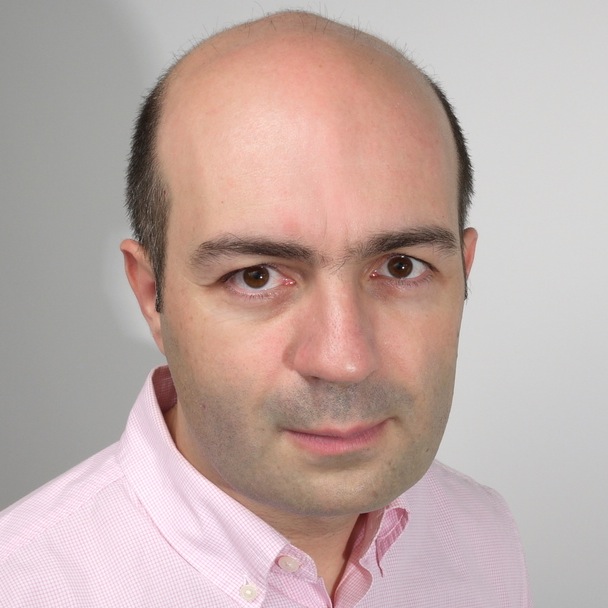 Francois Tallet
Product Manager:
Cisco
Francois Tallet is a Product Manager in the Data Center Switching Technology Group, responsible for Layer 2 features on the Nexus 7000. He joined Cisco in 1997 as a customer support engineer in the LAN Switching team in Brussels. As a subject matter expert in Layer 2, he later moved to the Catalyst 6000 engineering team in the United States. He later was part of the IEEE 802.1 working group, introducing the Layer 2 Gateway Port concept in 802.1ah. He also led the development of the standard implementation of Multiple Spanning Treesprotocol (MST, IEEE 802.1s) and designed a new version of the Vlan Trunk Protocol (VTP3) and the Resilient Ethernet Protocol (REP). Tallet holds CCIE certification 3539 and holds two master's degrees in parallel computing and computer networking.
---

Frank Salanitri
Project and Systems Services Manager:
APNIC
As Project and Systems Services manager, Frank is responsible for managing complex projects within the APNIC Secretariat. During his time at APNIC, he has overseen many projects including development of in-house systems, implementation of commercial off-the shelf software products and major software upgrades. In recent years he has managed the Resource Quality Assurance activity and Root server deployment project. Frank currently works in the Business Area where he is looking at ways of adopting enterprise systems to streamline and improve APNIC processes.
Frank has a BSc in computer science from Queensland University and Masters of Enterprise Systems from QUT.
---

Gaurab Raj Upadhaya
Network Architect:
Limelight Networks
Gaurab Raj Upadhaya is Network Architect at Limelight Networks based in Singapore.
In this role he works with the team responsible for backbone network of the Limelight Content Delivery Network. Previously, Gaurab worked for Packet Clearing House as Sr. Network Engineer and Internet Analyst managing a global DNS Anycast system spread over sixty sites and supporting eighty plus ccTLDs and gTLDs.
Gaurab's primary interest is in Internet backbone operations, analysing peering/transit relationships between operators and roles of Internet Exchange Points in different parts of Asia. He also spends much of his time in training ISPs in developing countries about best practices on network operations. Gaurab also serves on the Board of APIA, Program Committee of APRICOT and Program Committee of APNIC meetings. He chairs the South Asian Network Operators Group (SANOG), and the APNIC Policy -SIG. He lived most of his life in Nepal, and setup the Nepal Internet Exchange. He's been active participants at APRICOT since 2002.
---

Geoff Huston
Chief Scientist:
APNIC
Geoff Huston is the Chief Scientist at APNIC, where he undertakes research on topics associated with Internet infrastructure, IP technologies and address distribution policies. From 1995 to 2005 Geoff was the Chief Internet Scientist at Telstra, where he provided a leading role in the construction and further development of Telstra's Internet service offerings, both in Australia and as part of Telstra's global operations. Prior to Telstra, Mr Huston worked for the Australian National University, where he lead the initial construction of the Internet in Australia in the late 1980's as the Technical Manager of the Australian Academic and Research Network.
He is the author of a number of books on IP technology and has authored numerous papers and columns. He was a member of the Internet Architecture Board from 1999 until 2005 and served as its Executive Director from 2001 to 2005. He is an active member of the Internet Engineering Task Force, where he currently chairs two Working Groups. He served on the Board of Trustees of the Internet Society from 1992 until 2001, and served a term as Chair of the Board in 1999. He has served on the Board of the Public Internet Registry and also on the Executive Council of APNIC. He chaired the Internet Engineering and Planning Group from 1992 until 2005.
---

George Kuo
Member Services Manager:
APNIC
As APNIC Member Service manager, George is in close contact with the regional Internet community. Taking control of APNIC's front-line contact with APNIC Members offering assistance and solutions to their Internet resource needs, provides George and his team with a unique perspective on the community's concerns, issues and challenges.
As APNIC's liaison officer for Taiwan, George also maintains contacts with Members in this part of the region.
---

George Michaelson
Senior Research and Development Scientist:
APNIC
George Michaelson is currently APNIC's senior R&D scientist. Recently, he has been working on long-baseline Internet address and DNS statistics, services logging, audit and analysis, and design and implementation of the Internet Number Resource Certification framework.
George is a member of the BCS, and a founder member of the Australian chapter of the Internet Society. He participates regularly in IETF standardization meetings, and co-authors Request For Comment (RFC) documents, technical drafts, and conference and peer-review papers.
George graduated from York University in 1982 with a BSc in Computer Science. His career in the United Kingdom and Australia has pursued research and development in computer science, networking, and systems administration.
---

Greg Shepherd
Distinguished Engineer:
Cisco
Greg has been working with multicast deployments for over 10 years: in R&E networks as an operator, then with Cisco, Juniper, Procket, now back at Cisco. He has given numerous workshops at NANOG, APRICOT, RIPE, AFNOG, SANOG, AIT, as well as directly with customer engineers. Through ISC.org he currently operates a global multicast peering network. Greg is currently a Distinguished Engineer at Cisco where he holds several multicast related patents and is working on over-the-top video solutions.
---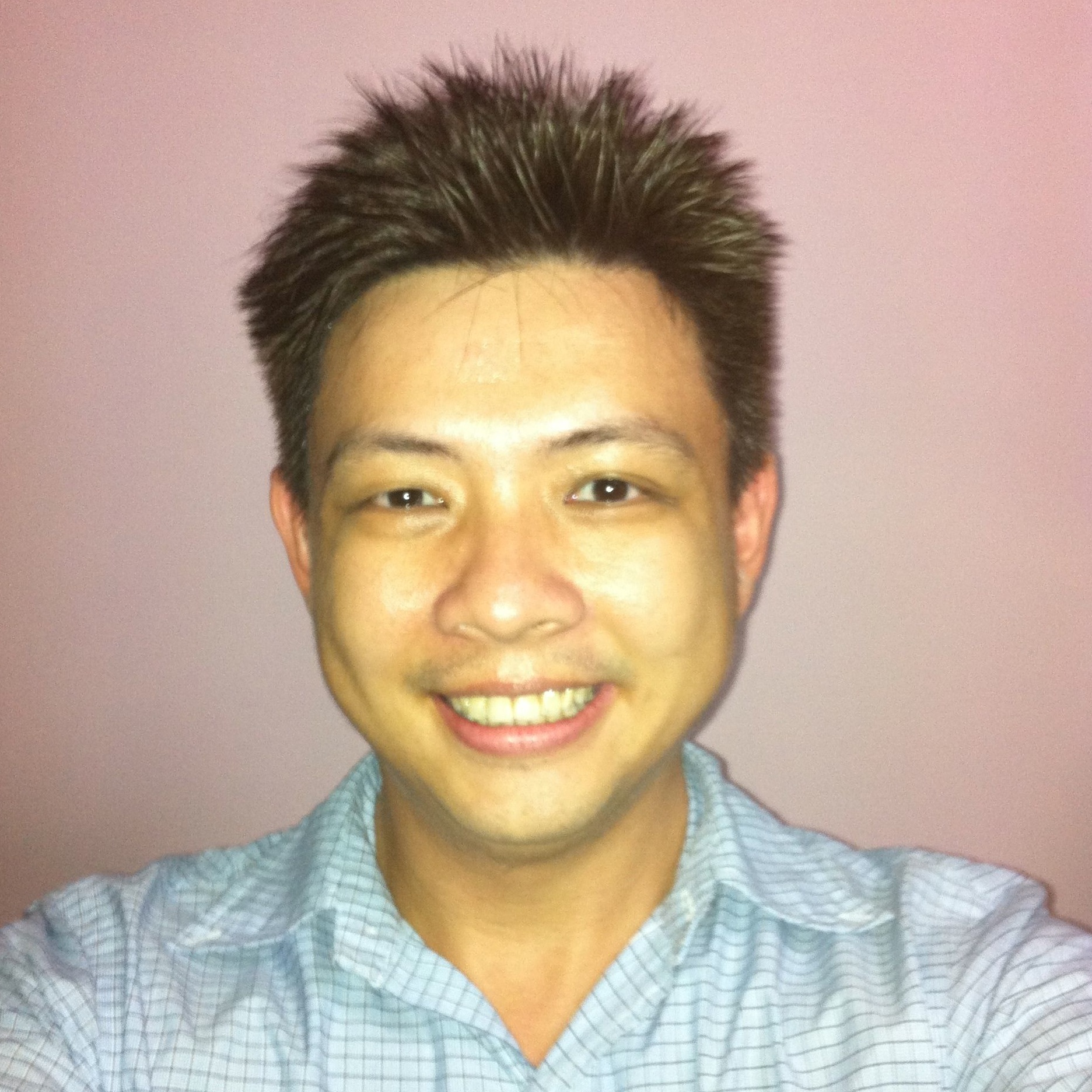 Han Chuan Lee
Technical Manager:
SGNIC
Han Chuan is the Technical Manager at SGNIC, responsible for the registration system, DNS resolution and overall well-being and resiliency of the technical systems at SGNIC. For many years, he has actively participated in internationalisation of domain names efforts and is currently overseeing the implementation of DNSSEC in SGNIC.
He is an active participant of ICANN and APRICOT meetings, serving in the Fellowship and Programme Committees. Han Chuan is also the CCNSO Liaison to the GNSO Council in ICANN.
---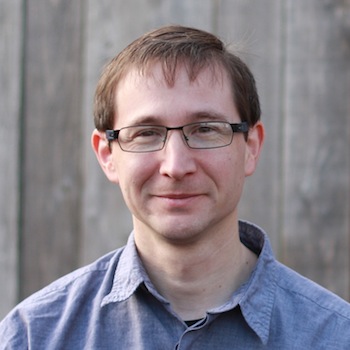 Hans Kuhn
Network Trainer and Project Manager:
NSRC
Hans Kuhn is a Network Trainer and Project Manager for the NSRC. He has been working with UNIX systems and IP networking since 1991. During that time he has collaborated with various academic and Internet governance groups including Internet2, IETF, ISOC, ICANN, ACUTA, NWACC, and NANOG.
For the past six years, Hans has built IP networks as a consultant to Verilan Inc, and provided systems support to the Trust and Identity group at ISOC. Prior to that time he was Assistant Director for Academic User Services at the University of Oregon.
Hans holds a Bachelor of Arts in Biology and a Masters in Business Administration, both from the University of Oregon.
---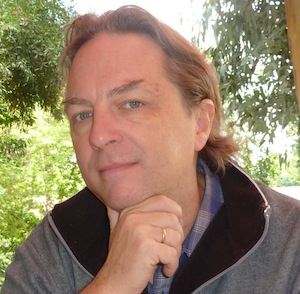 Hervey Allen
Network Systems Engineer:
Network Startup Resource Center (NSRC)
Hervey Allen works for the Network Startup Resource Center (NSRC). The NSRC provides technical information, engineering assistance, training, equipment, and educational materials to network operators at research and education institutions and Internet Service Providers in emerging regions. Over the past few years Hervey has done extensive organizing, coordinating and teaching in network workshops and tutorials covering topics such as network monitoring and management, Unix system administration, security best practices, DNSSEC, scalable network services, and campus network design. These workshops have been held in over 35 countries around the world and have been part of events such as APRICOT, SANOG, AfNOG, PacNOG, WALC and multiple ccTLD trainings.
Before joining the NSRC Hervey graduated from the University of Oregon in Computer Science. He has run and built help desks at Pomona College and the University of Oregon, was a System Engineer with Turbolinux, Inc. and worked with several non-profit organizations building their technical infrastructure. Hervey is a member of several coordinating and planning committees for larger Network Operator Group events, such as PacNOG, SANOG, AfNOG and APRICOT.
---

Izumi Okutani
NIR SIG Chair:
JPNIC
Izumi Okutani performs Policy Liaison at JPNIC. She is in charge of outreach and training activities for Policy Development in Japan, and she has been involved with coordination between the Japanese and wider Asia Pacific communities since 2000. Izumi has served as NIR SIG Chair since 2005.
---
Jake Chin
Regional manager - Global Netops Content Distribution team:
Google
Jake is a regional manager within Google's Global Netops Content Distribution team based in Mountain View, California. In this role he is responsible for the peering and content distribution activities, including the negotiations and deployment of Google Global Caches (GGCs), in Asia and Americas. He manages a team of strategic negotiators, technical program managers and technical coordinators that works with hundreds of ISPs, telecom operators and mobile providers in Asia, North America and Latin America. He has been involved with work related to the Internet since 1999. Before joining Google, Jake had worked for a number of telecom carriers, such as Verizon Business, T-Systems and REACH.
---

James Spenceley
CEO:
Vocus Group Limited
James Spenceley has been an APNIC member and part of the Internet community for well over a decade. During this time he has been a strong supporter of APNIC events, sponsoring standalone APNIC Meetings in both2000 and 2008. In addition, he has proposed policy initiatives and has been active in policy debates.
James founded his first ISP in the mid-1990s and from these small beginnings has been involved with networks and companies both large and small. He has, during his career, been directly responsible for the largest build of an IP network in Australian history (Comindico) where he looked after much of the business plan and products while managing multi-million dollar budgets, vendor relations, technology selection, and routing policies. The network and products he built changed the cost structure of Internet access within the Australian market allowing many independent ISPs to compete in the Australian market place.
Since Cominidico, James founded Vocus, which as CEO he has successfully managed into one of the fastest growing IT companies in Australia and now one of the largest IP backbones for Australia. Vocus now offers IP services in three markets (Australia, New Zealand, and USA).
James is also a founding director of AusNOG (Australian Network Operators Group), defining the company structure and 'not for profit' nature of the AusNOG organization. Since it's founding AusNOG has held three conferences. AusNOG is now a self-funding financially sound entity within its own rights.
James was elected to the APNIC Executive Council in February 2009.
---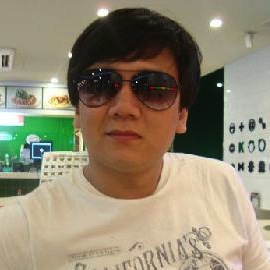 James Tan Kee Lim
Senior Consultant:
IDA Singapore
James Tan Kee Lim is a senior consultant in the technology and planning group with Infocomm Development Authority of Singapore (IDA Singapore). With more than 10 years of ICT experience, James is currently managing the IPv6 transition programme in IDA that drives and encourages IPv6 adoption for Singapore. He is also a member of the Government IPv6 task force and Telecommunications Standards Advisory Committee (TSAC) IPv6 Workgroup, which collaborates with major ICT companies and ISPs in Singapore to study and look at pushing IPv6 adoption.
More information can be found on my linkedin @ sg.linkedin.com/in/tankeelimjame
---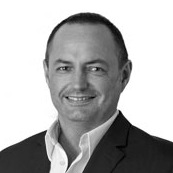 Jamie Baddeley
Group Chief Technology Officer:
TeamTalk Ltd
Jamie Baddeley is Group Chief Technology Officer of TeamTalk Ltd, which wholly owns Citylink Ltd, an Metro Fibre Network Provider and Operator of NZ's 5 Internet Exchange Points in Auckland, Hamilton, Palmerston North, Wellington and Christchurch. The Auckland and Wellington IXP's have been in operation since 1998/1999.
Prior to his current role, Jamie held a variety of technical and commercial roles in FX Networks a NZ national fibre optic and Internet backbone over nine years having started there as it's first employee. FX was NZ's first "in production" dual stack IPv4/IPv6 national backbone in Mid 2009.
Jamie is also Vice President of InternetNZ (.NZ ccTLD), a Trustee of the NZNetwork Operators Group (NZNOG) and a former President of the InternetService Providers Association of NZ (ISPANZ).
---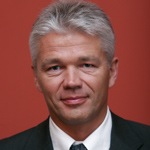 Janis Karklins
Assistant Director-General:
Communication and Information Sector, UNESCO
The new Assistant Director-General for UNESCO's Communication and Information Sector will be Janis Karklins of Latvia. Currently Latvian Ambassador to France and Permanent Delegate to UNESCO, after an initial career in industry, Mr Karklins became the Permanent Representative of his country at the United Nations in Geneva. As a diplomat, he was closely involved in the preparation of the World Summit on the Information Society (WSIS) and played a key role in its negotiations on internet governance. In 2006, Mr Karklins was elected president of the Government Advisory Committee of ICANN (Internet Corporation of assigned Names and Numbers), which plays a pivotal role in information society issues.
---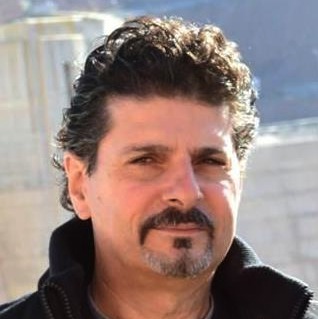 Jeff Apcar
Distinguished Services Engineer:
Cisco Services
Jeff Apcar is a Distinguished Services Engineer in Cisco Services. He has been with Cisco for 13 years and has over 30 years of experience in IP networking and data communications. Jeff has worked with nearly every major service provider in the Asia Pacific region in designing and building IP, MPLS and Carrier Ethernet networks.
Today, Jeff provides design consulting & training, chalk talks and workshops in many areas of networking including MPLS, Traffic Engineering, Quality-of-Service, Multicast, Routing Protocols, Fast Convergence, IPv6, Carrier Ethernet, Smart Object Networks/Internet of Things and Mobile IP.
Jeff is a co-author of the Cisco Press publication MPLS and VPN Architectures Volume II. He has also contributed to several Cisco Press publications including Internet working Technologies handbook, MPLS Security, Service Provider QoS and holds several patents in MPLS and Traffic Engineering.
---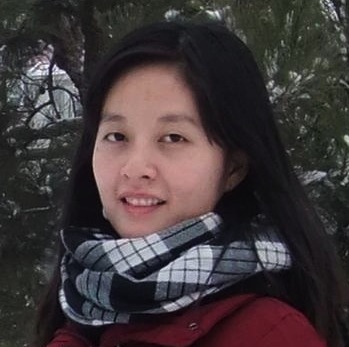 Jessica Shen
Leader of the IP group:
China Network Information Center (CNNIC)
Jessica joined the China Network Information Center (CNNIC) in 2004. She is currently the leader of the IP group, which is responsible for address allocation, member services, and business cooperation. Jessica has been involved in IP addressing for seven years, including network operations experience, IP address management, policy, and NIR operations.
As part of CNNIC's IPv6 transition activities during the past two years, Jessica has been involved with IPv6 promotion in China, IPv4 and IPv6 policy suggestions for the government, training for CNNIC members, and public relations.
---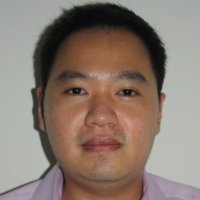 Jimmy Halim
Senior Network Engineer:
Equinix
Jimmy Halim is currently a Senior Network Engineer at Equinix and works inside the Network Engineering and Operation department which architect, design, and support Equinix infrastructure in the Asia Pacific region. He has around 10 years experience in the networking industry and experience working in an Internet Service Provider and Data Center environment. He holds a Bachelor of Commerce in Information Technology from Curtin University of Technology, Australia.
---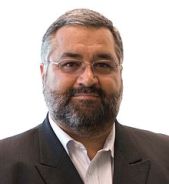 John Curran
President and CEO:
ARIN
John Curran is the President and CEO of ARIN. His Internet industry experience includes serving as CTO and COO for ServerVault, which provides highly secure, fully managed infrastructure solutions for sensitive federal government and commercial applications. Prior to this, he was CTO for XO Communications, and was integral in leading the organization's technical initiatives, network architecture, and design of leading-edge capabilities built into the company's nationwide network. Mr. Curran also served as CTO for BBN/GTE Internet working, where he was responsible for the organization's strategic technology direction. He led BBN's technical evolution from one of the earliest Internet Service Providers through its growth and eventual acquisition by GTE. He has also been an active participant in the Internet Engineering Task Force (IETF), having both co-chaired the IETF Operations and Network Management Area and served as a member of the IPng (IPv6) Directorate.
John is a founding member of the Board, having served since August 1997. He was reelected in 2000, 2003, and again in October 2006. As President and CEO of ARIN John is a non-elected full voting member of the Board.
---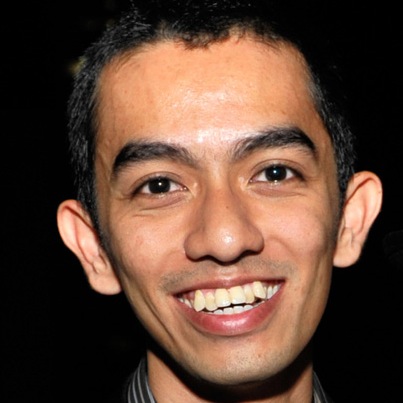 Johnathan Lee
Head, IP Engineering & Operations:
Global Transit
Johnathan Lee is the Head of IP Engineering & Operations with Global Transit and has experience in planning, designing, managing and maintaining large mpls service networks. In this role, he's responsible for the backbone design and operations of Global Transit and also the PoP expansion globally.
Capacity planning is a challenging task that he undertakes due to the rapid growth of the Internet and the high bandwidth demands. He's passionate with the Internet Backbone Design, Operations and also Peering/Transit relationships between network operators.
---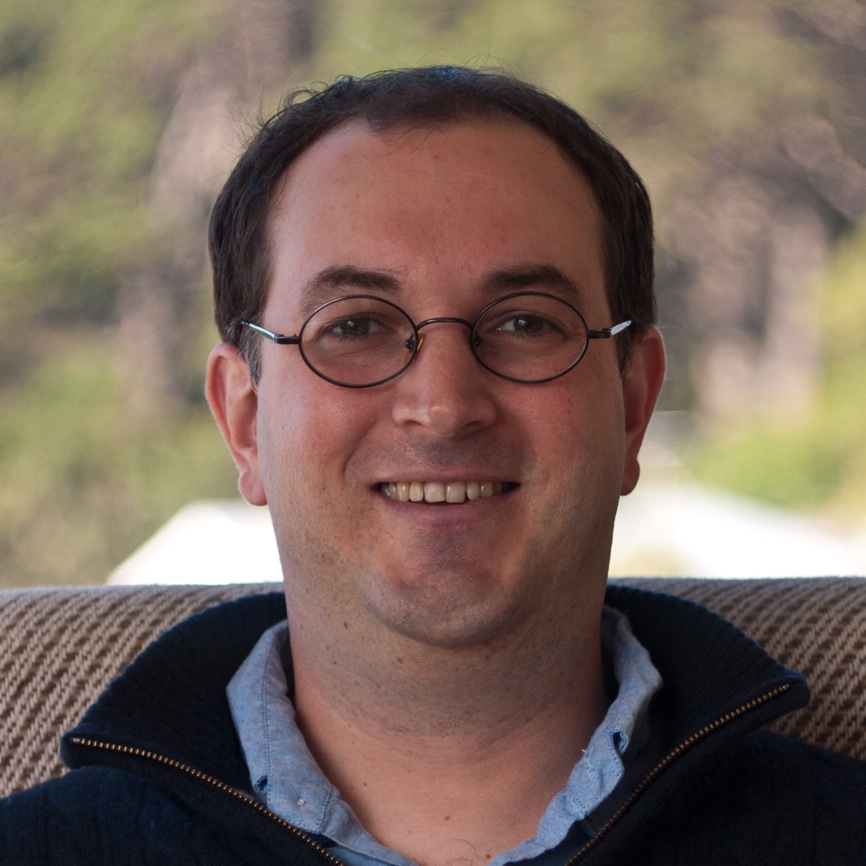 Jonathan Brewer
Consultant:
Jonathan Brewer founded New Zealand's open access wireless carrier
Araneo
in 2004. While at Araneo, he built a national microwave and wireless network servicing fourteen retail telecommunications providers. Jonathan is an Approved Radio Certifier in New Zealand, and a member of industry groups IEEE, InternetNZ, and TUANZ. Since 2011 Jonathan has worked as a consultant and maintains technology blogs at
http://nztelco.com/
and
http://kiwibrew.tumblr.com/
and is active on the microblogging site Twitter as
@kiwibrew
. His research in to Whitespace technologies was funded in part by a grant from
Internet New Zealand.
---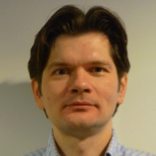 Jouni Korhonen
Renesas Mobile:
Distinguished Engineer
Jouni Korhonen, Ph.D, is a Distinguished Engineer at Renesas Mobile. Prior Renesas Mobile he worked at Nokia Siemens Networks and TeliaSonera in various senior technical positions related to IP and wireless networking. Jouni Korhonen is currently co-chairing IETF Distributed Mobility management (DMM), Diameter Maintenance and Extensions (Dime), and RADIUS EXTensions (RADEXT) working groups. He has been an active contributor in IETF, GSMA and also in 3GPP since Release-6. Jouni has authored over 20 IETF RFCs with a high adoption rate in 3GPP system architecture. He also served as a rapporteur for the 3GPP evolved packet core DNS specification. Past years Jouni has focused and profiled on IPv6 and mobility issues in cellular networks in his research, product and standards development work. His interests include Internet at large, IPv6, IP in 3GPP system architecture and its evolution, mobility, and recently also mobile platform security aspects.
---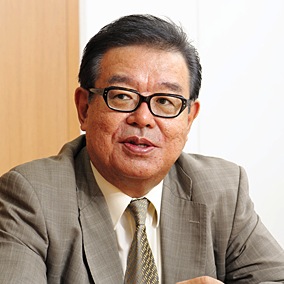 Jun Murai
Dean, Faculty of Environment and Information Studies:
Keio University
Graduated Keio University in 1979, Department of Mathematics, Faculty of Science and Technology. He received M.S. for Computer Science from Keio University in 1981, and received his Ph.D. in Computer Science, Keio University in 1987. Specialized in computer science, computer network and computer communication.
He is currently the Dean, Faculty of Environment and Information Studies, Keio University since 2009. Former director of WIDE project from 1988-2010. Former Vice-President of Keio University from 2005 to 2009. He was an Executive Director of the Keio Research Institute at SFC, Keio University from 1999 to 2005.
He is appointed as one of the advisory member of IT Strategy Headquarters established within the Cabinet of Japan from 2000 to 2009 and 2012, and the Information Security Policy Council established within the Cabinet of Japan since 2005, a member of Science Council of Japan since 2005. A visiting professor at Tsinghua University, Beijing since September 2007. IPSJ Fellow.
1993-1995, Member of Internet Architecture Board (IAB), 1997-2000, Board of trustee of Internet Society (ISOC), 1998-2003, Board of Director of the Internet Corporation for Assigned Names and Numbers (ICANN).
---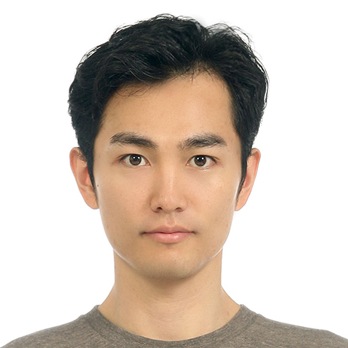 Jungbae An
Secretariat Staff:
Korea Internet History Projects
Jungbae An is secretariat staff for the Korea Internet History Projects and Asia Internet History Projects. He has interviewed Internet pioneers in Korea as well as writing "An Early History of Korea Internet: 1981~2000" with 40 advisors and at-large in Korea. He also plans to interview Internet pioneers around Asia as a part of Asia Internet History Projects. Previously he worked for "Kong-Se-Al(3Beans)" Project which focuses on organic farming and young generation empowerment. He has a B.A. in Sociology from the Yonsei University.
---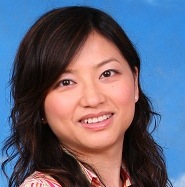 Ka Ping Wong
Secretary-General:
Internet Society Hong Kong
Ms Ping Wong is the Secretary-General of Internet Society Hong Kong (ISOC HK), a local chapter of the Internet Society (ISOC). Internet Society is a non-profit international professional organization, which aims to ensure the open development, evolution, and use of the Internet for the benefit of people throughout the world.
Before joining ISOC HK, Ping served as the Senior Business Development Manager of DotAsia Organisation for more than 4 years. Ping was responsible for the planning and execution of marketing programs, coordinating business partner relationships, identifying and developing business opportunities, and strategies for the organization.
Ping has been working as a marketing professional in the information technology and telecommunications industry over 10 years. Ping worked with various information technology or telecommunications companies in Hong Kong such as Hutchison Global Communications, Pacific Century CyberWorks and HKNet.
---

Kasu Venkat Reddy
Senior Solutions Architect:
Cisco
Kasu Venkat Reddy is a Senior Solutions Architect in Cisco's APJC services Architecture team. He has worked with many major service provider's across the globe in designing and building complex E2E architectures for Mobile and Wireline operators. Kasu Venkat Reddy is a regular speaker at industry conferences like IETF, MEF, SANOG, APRICOT.
---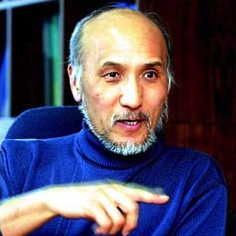 Kilnam Chon
Professor Emeritus:
KAIST
Professor Chon contributed to the Internet's growth in Asia through his extensive work in advancing Internet initiatives, research, and development. He developed the first Internet in Asia, called SDN in 1982, and his pioneering work inspired many others to promote the Internet's further growth in the region. Chon has worked on networking systems, including the Internet, since the early 1980s. He founded and is the current chair of various regional Internet organizations such as Asia Pacific Networking Group (APNG), Asia Pacific Advanced Network (APAN), and Asia Pacific Top Level Domain Name Forum (APTLD). He is also the co-chair of the Coordination Committee of Intercontinental Research Networking (CCIRN).
Professor Chon received a PhD degree in computer science from University of California, Los Angeles in 1974, and a BS degree in engineering science from Osaka University. He joined the Korea Institute of Electronics Technology in 1979 to work on computer system development, and moved to Korea Advanced Institute of Science and Technology in 1982 as a professor in the Computer Science Department. He continues to teach at KAIST, as well at Keio University, Japan's very first private institution of higher learning.
He was inducted into the Internet Hall of Fame in 2012.
---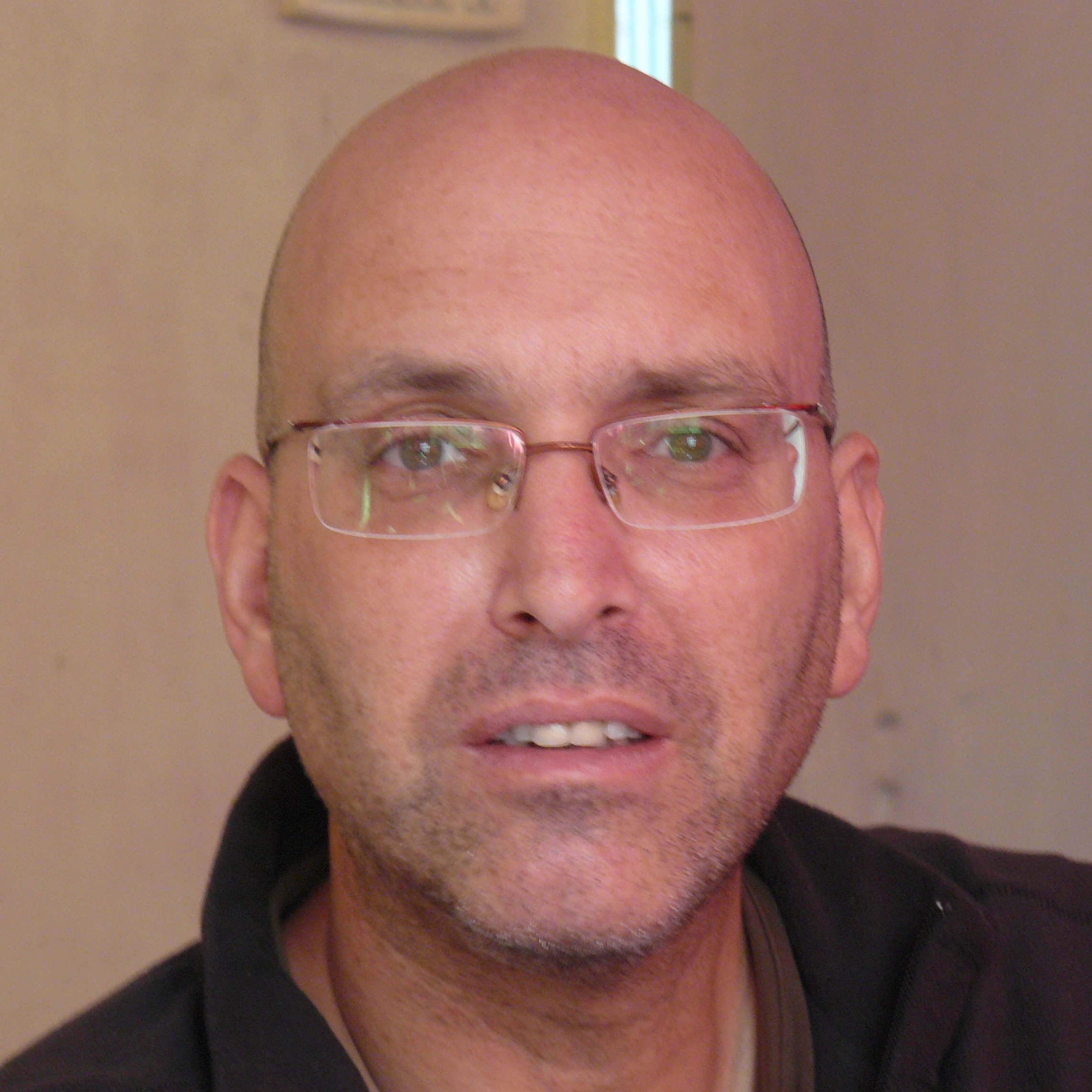 Kobi Hasharoni
Director of Electro Optics:
Compass EOS
Kobi is director of electro optics at Compass EOS responsible for the development of an optical interconnect. Before joining Compass he managed the optical communication research activities in several startup companies in Israel. Prior to that, he designed optical inspection tools for the semiconductor industry at Applied Materials.
Kobi has a PhD in chemical physics from the Hebrew university in Jerusalem where he studied electron transfer using spin resonance. He was a post-doctoral researcher at UC Santa Barbara where his research was focused on ultrafast phenomena in conducing polymers.
---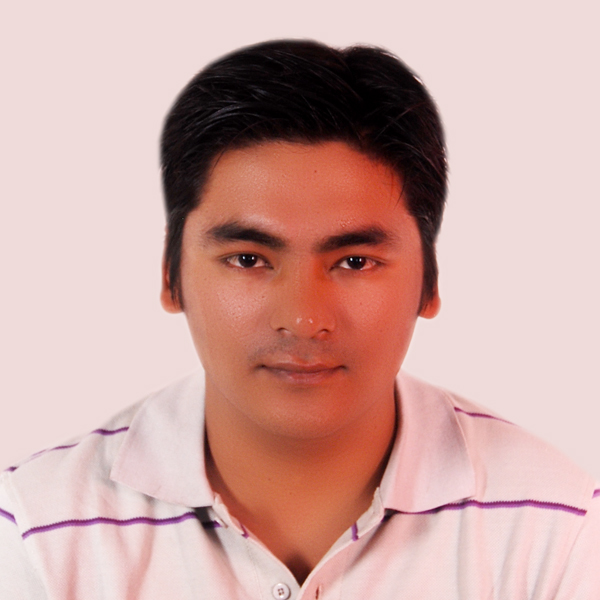 Kshitiz Shrestha
Telecom Engineer:
Nepal Telecom
Kshitiz Shrestha is one of the youngest network engineers of Nepal and has a dream of benefiting the deprived rural population of his nation with the technologies that best suits their unique socio-economic and physiographic conditions. To realize the dream, he has been playing vital roles in exploration and implementation of new network technologies, under different organizations, for the last eight years.
He had a head start to his career and began as a System Administrator for private companies, after acquiring an academic degree in Electronics and Communication Engineering in 2004, where his responsibilities were – designing and implementing Network Management System(NMS), maintenance and operation of wireless access network, operation of Web, Email, DNS, Proxy Server, maintenance of access network, RAS and WiFi Networks.
After three years of experience in two private companies he wanted to realize his efforts in ambitious projects at a national scale and joined Nepal Telecom, a government owned company, as a Telecom Engineer in 2007. His classified and profound technical knowledge (in various aspects including routing protocols like ISIS, BGP, MPLS, MPLS TE, L2 and L3 VPN, IPSEC, different LAN and WAN technologies), team spirit, coordination skills and passion for national development was instrumental in the overall success of the large-scale national projects like WiMAX 4G Network, IP Transmission Backbone, RF back-haul network, GPRS Roaming Exchange (GRX) connectivity, High Availability Clustering with Open-Mosix and Mobile Money using USSD. His current responsibilities in the company include: planning and designing of Internet and Data networks, maintaining international peering sessions, operation and maintenance of both core and access WiMAX network, designing and planning of IP transmission backbone and training telecom engineers.
Developing international links to facilitate exchange of technological knowledge is his evolving interest, in line to which he has worked with many equipment vendors (like Cisco, ZTE, Huawei, Nortel equipment), participated in many international trainings/workshops, shared his knowledge as a trainer in more than 25 training classes of his company and contributed as an instructor and coordinator for international trainings/ workshop held in Nepal.
---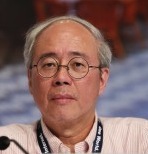 Kuo Wei Wu
CEO:
NIIEPA
Mr. Kuo Wei Wu is a CEO of NIIEPA based in Taipei (NIIEPA focuses on the consultancy in Information Security Management System, Personal Data Information Management System, and Internet Policy Research). He is also a member of the board of directors of ICANN based in Los Angeles, CA. He was a member of the board of directors of PIR (Public Interest Registry) from Jan. 2008 til March 2010. He was also a member of executive council of APNIC from March 1999 til March 2010; a member of board of directors of TWNIC from July 2002 til Oct. 2011. He was a vice president of Acer, Inc. from July 2000 til Nov. 2003; a senior vice president of Yam Digital Inc. from April 1998 til June 2000; and a deputy director of NCHC (National Center for High Performance Computing) from June 1990 til March 1998; a senior programmer/analyst of Cray Research, Inc. from July 1984 til May 1990. He received his MS in Computer Science from Columbia University in 1982; MS in Mathematical Science from University of Cincinnati and had a teaching position in Kentucky Wesleyan College from 1982 til 1984. He also organized several High Performance Computing and Internet Conferences, such as HPC-Asia, Inet'97, Inet'98 and the fourth Asia OSS Symposium in Asian Cities.
---

Kurt Erik Lindqvist
CEO:
Netnod
Kurt Erik "Kurtis" Lindqvist, born 1974 in Finland, has been part of setting up 3 successful ISPs. He went on to work on the pan-European network architecture and integration of country operations for KPNQwest. Since 2002 he has been the CEO of Netnod Internet Exchange in Stockholm, that is also the operator of i.root-servers.net and anycast services for approximately 30 TLDs. Kurt Erik has worked actively as a WG chair for several working groups in RIPE and the IETF, and served as a member of the Internet Architecture Board 2004-2008. He has also been a board member of Euro-IX since 2002 and since 2003 as the chairman.
---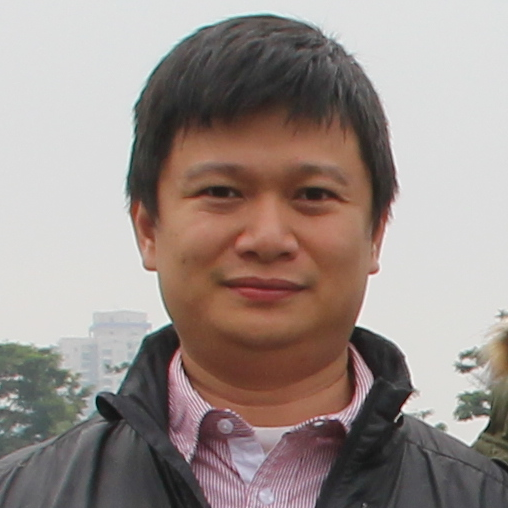 Leo Huang
Network Engineer:
Google
Leo Huang is a network engineer at Google. He specializes in the cluster networking and also works on global network supporting Google applications.
---

Lim Choon Sai
General Manager:
Singapore Network Information Centre
Since 2001, Choon Sai has been the General Manager of the Singapore Network Information Centre, the country-code top-level domain manager for ".sg" names. He is also a Director in the Infocomm Development Authority of Singapore (IDA) and is responsible for Internet Resource Management. Aside from domain names management, he has been responsible in the past for several key areas in telecommunications which include spectrum planning and co-ordination; network numbering management; network standards and terminal equipment management. Choon Sai has a Bachelor of Engineering (Electrical/Electronics) Degree from the University of Singapore and an MBA from Brunel University in the UK.
---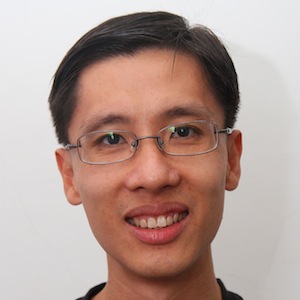 Lim Fung
Technical Marketing Engineer:
Cisco
Lim Fung is a Technical Marketing Engineer in the Core Technologies Group of Cisco Systems supporting customers in Asia and Japan on IOS-XR platforms such as the Cisco CRS and ASR 9000 series.
He joined Cisco Systems in October 1999 and has worked closely with Internet service providers in the areas of network design and operations and assisted in the rollout of one of the first MPLS networks in Asia Pacific.
Lim graduated from the National University of Singapore, majoring in Electrical Engineering with a minor in Management of Information Systems.
Lim Fung is also a Certified Information Systems Security Professional (CISSP #64090) and is a co-author of the CiscoPress book 'Building Resilient IP Networks'.
---

Maemura Akinori
APNIC EC:
JPNIC
MAEMURA Akinori is currently the General Manager of the InternetDevelopment Department at the Japan Network Information Center (JPNIC).
Akinori began his career in the Internet industry in 1994, designing anation-wide IP network operated by the NEC Corporation. Since then he has been involved in the Japanese Internet Community as a founding member of the steering committee of JANOG (Japan Network Operators Group) and JPNIC activities in its IP address management business as a committee member and the Trustee-in-charge. After working for the France Telecom Group seven years from 2000, he joined JPNIC as General Manager, Internet Development Department.
Akinori has been a member of the APNIC Executive Council since 2000, a visiting research fellow for GLOCOM (Center for Global Communication of the International University of Japan) since 2007, a part-time lecturer at Reitaku University since 2007, and Chair of the Publicity Working Group of the Task Force on IPv4 Address Exhaustion, Japan, since 2008.
---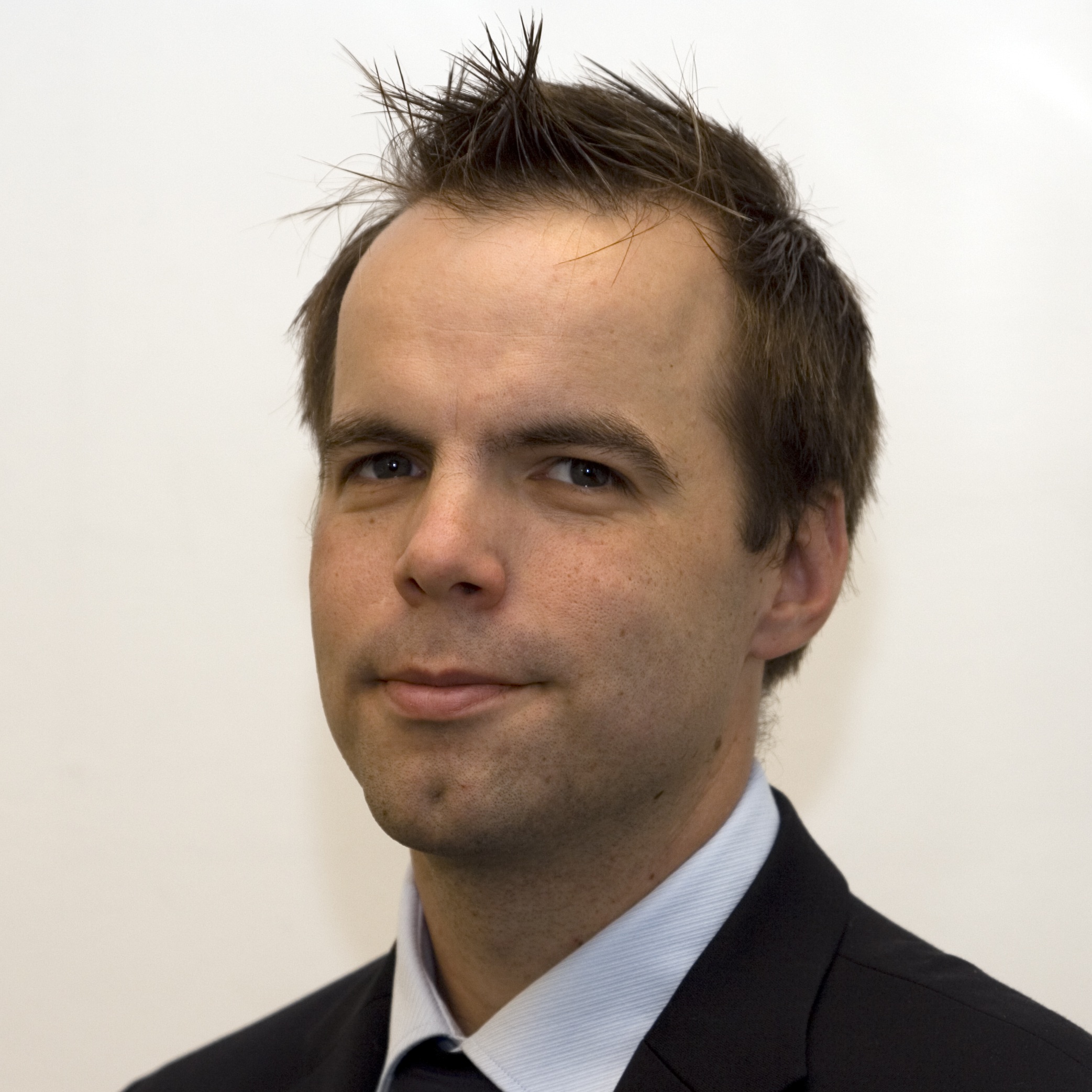 Marco Brandstaetter
Business Development Consultant:
DE-CIX
Marco Brandstaetter works as Business Development Consultant for DE-CIX, the world's largest IX, and is responsible for the Balkan region, Middle East and South Asia. His current focus is on developing UAE-IX as the first 100 percent neutral IXP in the Middle East. Coming from a software development background, Marco founded HAPPYsoft, a software development company, in 1992, and HAPPYnet, one of the first ISPs in Austria, in 1995. In 2003, Marco founded i3b and from that time on he focused on the field of telecom wholesale. After driving forward i3b's internationalization as wholesale partner for last mile and MPLS connections and finally selling IP transit, the company was sold to its biggest wholesale customer (2010) and ever since Marco worked as independent consultant in the telecom industry.
---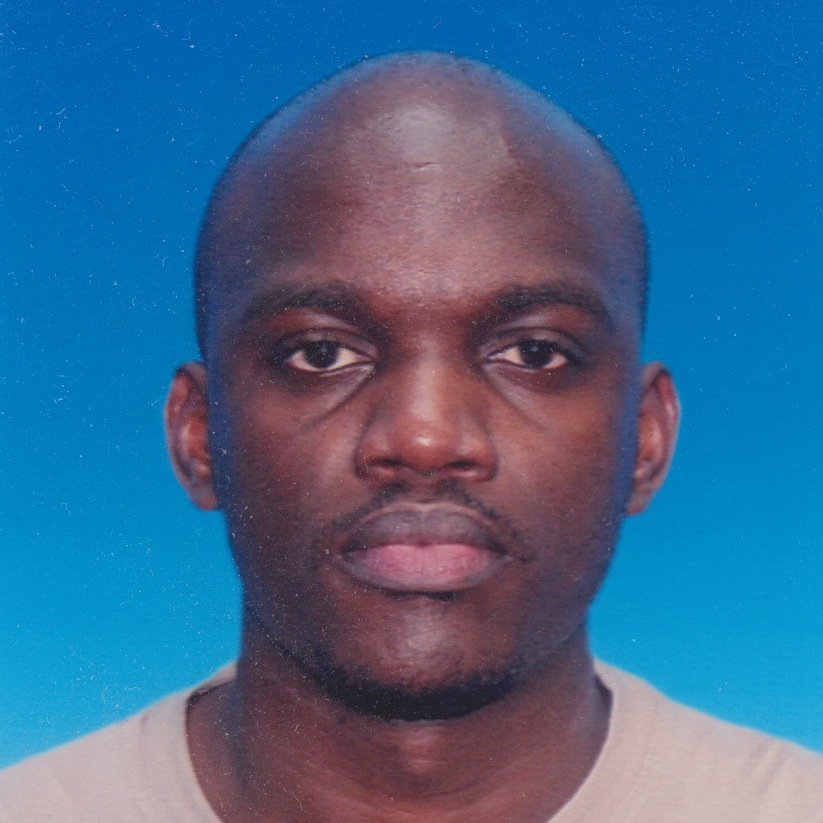 Mark Tinka
Head of Engineering:
SEACOM
Mark has been in the Internet industry since 1999, having helped build various Internet Exchange Points (IXP's) in Uganda, Swaziland, Zimbabwe, Zambia, Botswana and Malawi. He was also instrumental in shaping the technological advancements and construction of the service networks of Africa Online, a Pan-African Internet Service Provider with eight operations on the continent, when he worked there.
In addition to the APRICOT, Mark is also an instructor with the AfNOG (Africa Network Operators' Group), an annual event held every year in an African country that pools industry peers together to share knowledge and advances in Internet communications.
Mark is now based in Johannesburg, South Africa, where he is Head of Engineering at SEACOM, East & Southern Africa's first submarine cable operator.
Mark is a huge proponent of IPv6 and helped start Zimbabwe's first commercial IPv6 network (Africa Online Zimbabwe), and has done the same with the organizations he represented in Malaysia, before moving to South Africa.
---

Markus Kummer
Vice President, Public Policy:
Internet Society
Markus Kummer is the Internet Society's Vice-President for Public Policy. He has extensive experience with Internet policy at the global, regional, and national levels. 
Before joining the Internet Society in February 2011, he was the Executive Coordinator of the Secretariat supporting the United Nations' Internet Governance Forum.
Prior to joining the United Nations in 2004, Markus held the position of eEnvoy for the Swiss Foreign Ministry in Berne. He went on to serve as the Executive Coordinator of the WSIS Working Group on Internet Governance from 2004 to 2005. Before his involvement with WSIS, he served as a career diplomat in several functions in the Swiss Foreign Ministry and was posted in Lisbon, Vienna, Oslo, Geneva, and Ankara.
Markus is based in Geneva, Switzerland.
---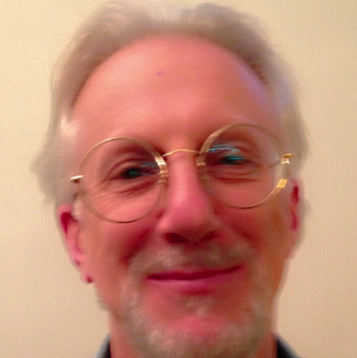 Martin Levy
Director IPv6 Strategy:
Hurricane Electric
Martin Levy has been involved in the TCP/IP world since the publication of those first TCP/IP RFCs. Born and educated in England, Martin moved to the United States to work as a software developer at the prestigious Bell Labs. It was at Bell Labs that he ran their first TCP/IP network-enabled UNIX computers. After seven years in New Jersey, Martin moved to California and joined the Silicon Valley entrepreneurial-life to continue his focus on networking software and systems. When the ISP industry started to take root in the early 1990s, it was a natural industry for Martin move into.
Since then, Martin has been building networks in California, the US, Europe and Latin America. Since joining Hurricane Electric in early 2008, Martin has taken on the role of significantly expanding the Hurricane Electric IPv6 commercial offerings, including its expansion into Asia. Martin Levy is a regular speaker at various worldwide Internet-related conferences.
---

Masataka Mawatari
Engineer:
JPIX
Masataka Mawatari is a engineer at JPIX. He is in charge of the IPv6 deployment and solutions to the problem of IPv4 address exhaustion from the point of view of IXP.
His responsibilities have include the IPv4 over IPv6 service to ISPs for providing IPv4 connectivity across IPv6 network since 2009.
He contributes to JANOG and the other engineers' communities.
---

Masato Yamanishi
Policy SIG Co-Chair:
SOFTBANK BB Corp
Masato Yamanishi is currently leading the team of peering and IP address management in SOFTBANK BB Corp as the Deputy General Manager of the Technology Planning Department. He is also busy with the international standardization of NGN and IPTV.
Mr Yamanishi received a Master of Computational Chemistry at the University of Tokyo; he started his career in the Internet industry with a start-up Internet data center. After moving to SOFTBANK BB in 2003, he was involved in the nationwide IP network design and various service deployment projects, in particular the first IPTV service and the largest P2P based streaming service in Japan.
He actively contributes to the Japanese community; primarily via JANOG and JPOPM, and attends various domestic discussions and government committees. He also participates in international standardization meetings.
---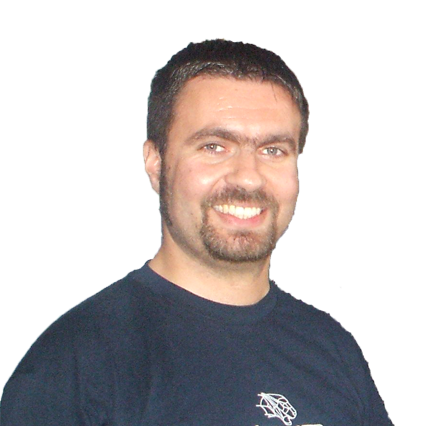 Mathieu Paonessa
Senior Network Engineer and peering coordinator:
Jaguar Network
Mathieu Paonessa is a Senior Network Engineer and peering coordinator at Jaguar Network (AS30781), an ISP based in France with operations in Europe and Africa. Mathieu graduated from Concordia University in Montréal, Canada and has since then worked for various ISP as well as financial firms specialised in ultra low latency network connectivity. He has given numerous talk at FrNOG, RIPE, AfriNIC, EPF.. and is part of the training team of the AXIS project that helps deploy Internet Exchange Point in Africa.
---

Michael Biber
Acting Chairman:
AP IPv6 Task Force
Michael Biber is the Professional Services Manager with IPv6Now Pty Ltd and CEO of Asia Pacific Networx. Michael is President and Founder of the IPv6 Forum in Australia and is presently acting as Chair of the Asia Pacific IPv6 Task Force.
IPv6Now is an accredited IPv6 Transition Authority and is actively involved in IPv6 strategic network planning, training and consultancy. Michael is a Gold Certified IPv6 Forum Network Engineer.
---

Miwa Fujii
Senior IPv6 Program Specialist:
APIPv6TF Secretariat
Miwa Fujii is currently the APNIC Senior IPv6 Program Specialist. Her role is to assist the Asia Pacific Internet community in managing issues related to IPv4 address exhaustion and the transition to IPv6.
She is responsible for various projects that support the smooth transition to IPv6 including outreach activities to multi-stakeholders.
Miwa regularly represents APNIC's view on the transition to IPv6 at global IPv6 Summits, Forums, intergovernmental organizations such as APEC and APT, and other conferences around the Asia Pacific region.
---

Muhammad Durrani
Principal Engineer:
Brocade Networks
Muhammad Durrani is currently holding The "Principal Engineer" position in Brocade Communications Inc. In this capacity, he is working closely with various cross functional groups and closely interacts with Customers for design related issues in Enterprise, Core and Data Center product line and front ending Customer "Proof of concepts" & Next Gen Virtualized DC Architecture deployment which involve various cutting edge technologies such as Multi-vrf, SDN/Openflow, VxLAN, Virtualized Clustered TRILL based Ethernet Fabric, WAN Optimization, Application Acceleration/Compression/Encryption, VMotion with Clustered VCenter, Virtualized workload mobility with integrated VPLEX metro and Virtual Switching MCT/MC-LAG/VSS/VPC solutions for optimized solutions implementation.
Prior to Brocade, he had served as the Senior Technical lead of Service Provider Business unit (CRBU) in Cisco Systems, Where he has successfully delivered various carrier class products including GSR, CRS-1 and CRS-3 (especially 100G Platform), widely deployed by major Service Providers around the world
During his stay in Cisco he has lead various customer Capacity Planning technical discussions, Customer training sessions, Product Architectural design and training session and technology deep dive discussions with World wide Advance Service group (China, Australia, Japan, US, Canada, Singapore, Pakistan, India and Brussels) Mr. Durrani has over 14 years of experience in the networking and telecommunications industry.
Mr. Durrani has delivered several technical sessions in various world wide network Operating groups aka APRICOT, SANOG, NANOG world Major ISPs (ATT, Verizon etc)
Mr. Durrani holds Dual CCIE (#12521) in Routing & Switching and Service Provider Core.
---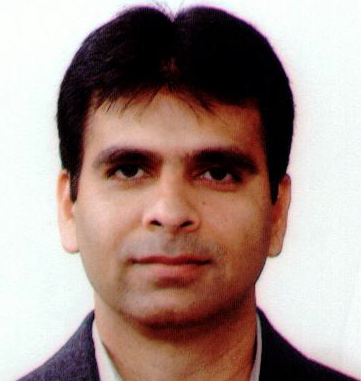 Mukhtair Shaikh
Distinguished Network Architect:
Brocade Communications
Mukhtiar is Distinguished Network Architect at Brocade Communications in the Service provider business unit. He has been in the networking industry for 16+ years. His areas of expertise include IP routing, MPLS and DC technologies with a special focus on network virtualization and SDN. In his role, Mukhtiar closely works with the office of CTO and engineering to shape the future products, define technology strategy and develop disruptive cloud and SDN solutions. Prior to joining Brocade, Mukhtiar was Distinguished Engineer at Cisco where he was responsible for advising some of the very high profile Cisco customers on the design and architectures related to next generation IP/MPLS backbones, large scale Data Centers, and private/public cloud infrastructures.
Mukhtiar is a regular speaker various in industry forums and technology conferences. He is a CCIE and holds a MS degree in Electrical Engineering from Colorado State University.
---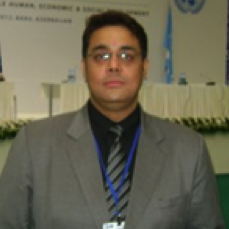 Naveen Tandon
Director – International External Affairs:
AT&T
Naveen Tandon (41) is currently Director – International External Affairs for AT&T, India. He has more than 15 years of professional experience of which over 12 years are in the area of specific telecom regulatory and compliance practice. Before joining AT&T in 2007, Naveen has served two of India's biggest pan India telecom operators with a wide exposure across a variety of licensing regimes. In all his assignments, he has been deeply involved with supporting day to day operations, policy developments and overall deregulation of the sector including specific and regular engagements with India's telecom licensor and regulator. He is currently the President of Global Carriers Association in India 'ACTO' as well as the Co-Chair of ICT Committee of American Chambers of Commerce in India (AMCHAM).
He has participated at the IGF meetings held at Baku and was also a industry representative in the Government of India led delegation to Dubai for WCIT'12. He has been attending APNIC/APRICOT meetings since 2010 and currently is the Chair of the working group on PPAC.
An Associate Member of the Institute of Cost Accountants of India, Naveen holds a Bachelor's Degree in Commerce and a Post Graduate Diploma in Management with specialization in Finance.
---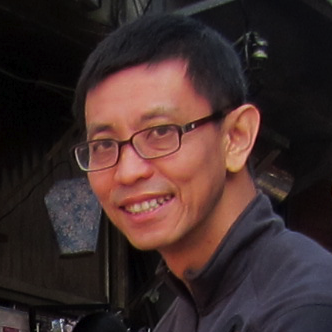 Ng Seo Boon
Network Consulting Engineer:
Cisco
Ng Seo Boon - is a Network Consulting Engineer working for the Cisco System's for the past nine years. Armed with 15 years of experience and based in Singapore, his primary responsibility is to provide support and consulting services to Cisco telco based customers. Seo Boon is conversant in large IP network design, maintenance and troubleshooting. He has a good grasp on all aspects of TCP/IP both in routing (BGP/IS-IS) and operational deployments of networks. His current interest lies in designing large scalable IP routing networks. He also has a keen interest in Internet Service Provider security.
Today, Seo Boon's main role is to support large Internet service providers in China. He provides consulting and advisory services to these customers in designing, implementation, optimization and maintenance of their IP networks. Currently his main focus is in identifying network operations on large IP networks, and proposing workable solutions. He is also a strong advocate of maintaining the network through automated approaches (open source scripting).
Beside his regular role as a consulting engineer, Seo Boon also teaches classes on ISP routing and conducts ISP security workshops within the AP region. Seo Boon regularly participates in the APRICOT forum and occasionally delivers presentations at Cisco Networkers.
Seo Boon joined Cisco from Singapore Telecommunications Pty Ltd in 2000, where he was a Senior Network Engineer overseeing the planning and operation of the IP network in Singapore. His primary role includes the planning and designing of the largest IP network in the organization, streamlining the operation by introducing open source network management tools to reduce costs and improve efficiency of the operation teams.
Capacity planning and scaling of IP network is part of other challenging tasks Seo Boo undertakes. Formulation of network peering policies for the organization helps him build his social context in the networking community.
---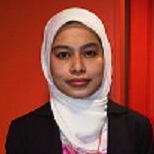 Noraini Ayop
Product Manager in the Global Department:
Telekom Malaysia Berhad (TM)
Noraini Ayop is in charge of Product Management in the Global Department of Telekom Malaysia Berhad (TM). Global Department of TM is responsible for managing international carrier relationship as well as building and maintaining TM's international networks.
She has over 10 years of experience in Telecommunications and Internet industries. Throughout her stint in TM, she has been tasked with different responsibilities ranging from taking care of international IP network department to international product development department. She hold a Master of Business Administration (MBA) from University Putra Malaysia and had previously graduated with a Bachelor in Electrical and Electronics Engineering from University of Tottori, Japan.
---

Nurul Islam
Training Officer:
APNIC
Nurul maintains the APNIC training lab and is involved in delivering technical training for the APNIC community. He possesses specialized skills in designing and running IPv4/IPv6 routing and switching infrastructure for service provider and enterprise networks. Prior to his current role he looked after the IP and AS number allocations for the APNIC members.
Following graduation from the UK in computer science technologies, Nurul gained lots of experience working in the ISP industry in the UK and in Bangladesh.
Areas of Interests:
Internet Resource Management, IPv6, Routing and Switching, MPLS, BGP, Security, Internet Routing Registry and RPKI, ISP Services and Internetworking.
---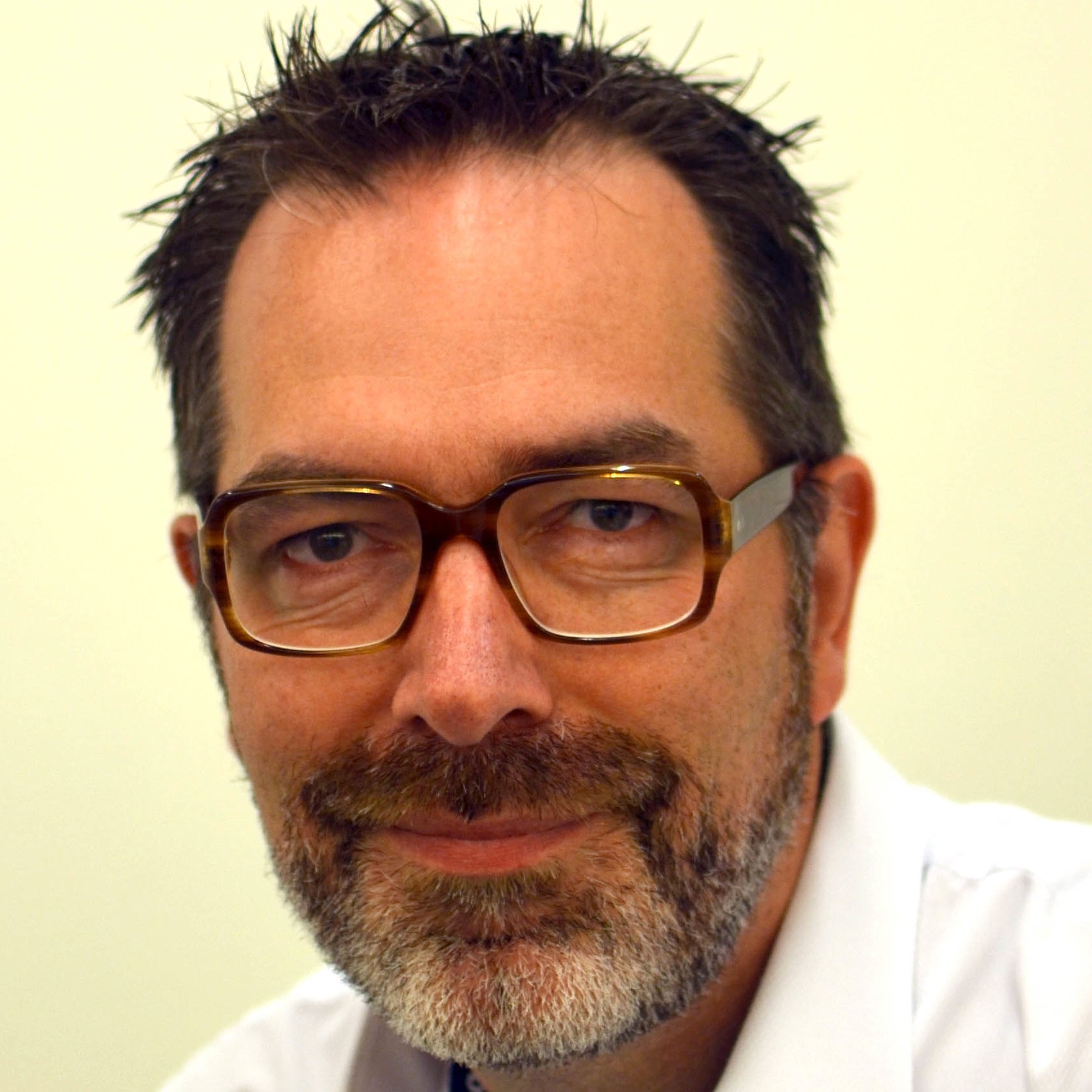 Olaf Kolkman
Director:
NLnet Labs
Olaf Kolkman is director of NLnet Labs, a not-for-profit Research, Development, and Expertise center for those technologies that turn a network of networks into one Internet.
Actively involved with Internet technology during his astronomy studies during the early nineties Internet became his professional focus in 1996.
In 1997 he joined the RIPE NCC where he got involved in the test-traffic project. After being operations manager, responsible for the department that operated the RIPE DNS infrastructure, including the K root-server, he became systems architect and project manager in 2000. He was responsible for DNSSEC deployment at the RIPE NCC and worked with NLnet Labs during the development of NSD. After 2000 Kolkman got more involved in the DNS community and became active in the IETF. He served as chair of the DNS extension's working group.
As director of NLnet Labs he evangineers the Open Internet. In particular the use of open standards and technologies, and the development and deployment of technologies that secure the Internet. NLnet Labs activities are largely focused around providing reliable open source software to achieve better security, particularly in the area of DNSSEC.
---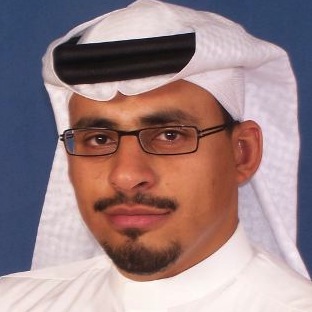 Osama Al-Dosary
Independent ICT Consultant:
Osama, formally a Consultant at Cisco Systems, is currently an Independent ICT Consultant. He also serves as the Chair of the Middle East Network Operators Group (MENOG), which is a non-profit group dedicated to the education and raising awareness of Internet best practices. Additionally he serves in the RIPE Program Committee. He has a Master's degree in Computer Networks from the University of Southern California and has over 14 years of industry experience across various roles in the field of Computer Networking and Communications. The roles he has undertaken during his career have ranged from Business Development; Research and Development; Network Engineering and Administration; System Administration; Service Provider Network Operations and Network Planning; to Technical Marketing. Osama is also affiliated with many industry institutes and associations such as the IEEE (Institute for Electrical and Electronic Engineers); ISOC (Internet Society); APIA (Asia Pacific Internet Association); COMPSOC (Computer Society).
---

Paresh Khatri
Director of the Advanced Consulting Engineering:
Alcatel-Lucent
Paresh Khatri is the Director of the Advanced Consulting Engineering group within the IP Competency Centre at Alcatel-Lucent in APAC. He has been responsible for architectural design for the largest IP transformation projects in the region, and is now working closely with service providers to develop strategies towards next-generation all-IP mobile networks.
Paresh's areas of expertise include the entire range of IP/MPLS technologies and applications, from the network core to the access network. He also specializes in packet-based mobile core and backhaul networks and emerging mobile technologies such as LTE.
Paresh has more than 15 years of experience with both service providers and vendors in building carrier-grade IP/MPLS networks, including the largest IP NGN transformation project ever undertaken in Australia.
Paresh is a regular speaker at industry conferences in the APAC region and also actively participates in a number of telecommunications industry standards bodies.
Paresh holds a Bachelors of Electronic Systems Engineering (First Class Honours) and a Bachelor of Information Technology from the Queensland University of Technology.
---

Paul Wilson
Director General:
APNIC
Paul Wilson has twenty years' involvement with the Internet, including over ten years' experience as the Director General of APNIC. As part of this current role, he represents the activities and interests of the Asia Pacific Internet community in local and global forums related to the development and management of the Internet.
Previously the Chief Executive Officer of Pegasus Networks, the first private ISP established in Australia, Paul also acted as a consultant to the United Nations and other international agencies. As a primary consultant on Internet projects, including the PAN Program with the International Development Research Centre (IDRC), Paul helped to introduce Internet services for the first time in several developing economies.
Paul is a highly respected member of the global Internet community and participates in the following organizations: APIA, APNG, ISIF, NRO, ISOC and dotAsia.
---

Phil Regnauld
Phil Regnauld:
Network Startup Resource Center (NSRC)
Phil Regnauld is a Network engineer and Trainer for the NetworkStartup Resource Center (NSRC). On the side, Phil is a partner atbluepipe a/s, a small company offering development, network management and DNS consultancy.
Since 1997, Phil has been participating in workshops around the world, including INET Workshops, AfNOG, APRICOT, SANOG, PacNOG, MENOG, ccTLD trainings around the globe.
At NSRC, Phil is helping with workshop planning, material development, teaching and Direct Engineering & Assistance, with a particular focus on helping RENs (Research & Education Networks) get built and running in Asia and Africa.
He currently sits on the technical advisory board of the .FR TLD registry (AFNIC).
Phil holds a bachelor degree of Computer Science from Université Paris V. In previous lives, Phil was a system and networks administrator for the Copenhagen Kingdom Hospital.
Since then he has designed large DNS and mail platforms for organizations in the Danish private and public sectors (healthcare, pharmaceutical and ISPs).
---

Phil Roberts
Technology Program Manager - Standards & Technology Department:
Internet Society
Phil Roberts joined the Internet Society's Standards & Technology Department in April 2008. As Technology Program Manager, Phil leads important components of the Internet Society's technical work in the deployment of open standards and promoting the Internet's collaborative development and operational management model. This has included spearheading the Internet Society's coordination of World IPv6 Day in 2011 and World IPv6 Launch in 2012.
Phil has been active in the IETF for over a decade, with roles including working group chair, nominating committee chair, and executive director of the Internet Architecture Board (IAB). During that time, his technical focus has been integrating Internet technologies into cellular telecommunications systems. He has promoted the use of IETF-standardized mobile networking technologies for delivery of data across cellular networks, which is now becoming the basis of networking technology for all cellular applications.
His background ranges from core development in software, operating systems, and management systems; research in platforms and networks for cellular networks; to business development and marketing. His research experience includes both AT&T Bell Laboratories and Motorola Laboratories and he held the position of Director of Network Architecture for Megisto Systems, Inc.
Phil is based in Illinois, United States
---

Philip Smith
Learning and Development Director:
APNIC
Philip Smith recently joined APNIC as Learning and Development Director, and previously was with Cisco Systems since 1998. He was part of the Internet Infrastructure Group in CTO Consulting Engineering.
Prior to joining Cisco, he spent five years at PIPEX (now part of UUNET's global ISP business), the UK's first commercial Internet Service Provider. He was one of the first engineers working in the commercial Internet in the UK, and played a key role in building the modern Internet in Europe.
---

R M Agarwal
DDG (Networks and Technologies):
Department of Telecommunications, Ministry of Communications & Information Technology, Government of India
Shri R. M. Agarwal, DDG(NT) is working as Deputy Director General (Networks and Technologies) in the Ministry of Communications & Information Technology, Government of India. He Is responsible for Ipv6 implementation across various stakeholders in India.
Functioning as DDG(SA) in the Telecommunication Engineering Centre(TEC) a standardization body of Government of India, he has brought out IPv6 standards and IPv6 policy document "National IPv6 Deployment Roadmap" for India in July 2010. He had been editor in ITU (T) in the recommendations related to IPTV services. He has a vast experience of more than 24 years in telecom operations, planning and financial management of telecom services.
---

Ram Krishna Pariyar
Senior Network Engineer:
Subisu Cablenet
Ram has eleven years of profound experience & knowledge in Routing, Switching and Firewall technologies; advanced knowledge & skills in configuring, implementing and troubleshooting Cisco Routers, Juniper Routers as well as Huawei Routers, Switches and Firewalls. He also has excellent knowledge and experience in MPLS application L2VPN, VPLS, L3VPN, TE etc, IPv6 design and deployment, advanced BGP, Multicast network design and deployment and VPN Deployment: IPSec VPN (Site-to-Site, VTI, DMVPN), Remote Access VPN, Cisco SSL and AnyConnect VPN. Ram has a Bachelor of Computer Application.
---

Randy Bush
Research Fellow and Network Operator:
Internet Initiative Japan (IIJ)
Randy Bush is a Research Fellow and Network Operator at Internet Initiative Japan, Japan's first commercial ISP. He specializes in network measurement especially routing, network security, routing protocols, and IPv6 deployment. He is also a lead designer of the BGP security effort.
Randy has been in computing for over 45 years, and has a few decades of Internet operations experience. He was the engineering founder of Verio, which is now NTT/Verio. He has been heavily involved in transferring Internet technologies to developing economies for almost 25 years.
He was a chair of the IETF WG on the DNS for a decade and served as a member of the IESG, as co-chair of the IETF Operations and Management Area for six years. Randy was the first Chair of the NANOG Steering Committee, a co-founder of AfNOG, on the founding Board of Directors of ARIN, helped start AfriNIC, and has participated in APNIC, RIPE, et alia since each was founded.
---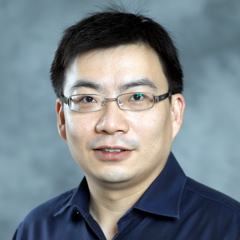 Raphael Ho
Director for Network Engineering and Operations:
Equinix Asia-Pacific
Raphael Ho is the Director for Network Engineering and Operations for Equinix Asia, and responsible for the development of the network services across the Asia Pacific region, including the Equinix Internet Exchange platform.
Prior to joining Equinix, Mr. Ho served as the Director for NOC Technical Support of Asia Netcom, supporting the Transmission, IP and Voice platforms. He has also served in various Engineering/Operations management positions in global organizations such as Pihana Pacific, Level 3 Communications and Global One in Singapore, US and the UK.
Mr. Ho graduated from Imperial College, London and holds a Bachelor of Engineering degree in Computing.
---

Richard Brown
Business Director:
APNIC
Richard Brown is the Business Director at APNIC, responsible for; Finance & Accounting, Risk Management, Project Management and the management of the APNIC office & facilities. Richard has over 25 years experience in finance and business related roles across a diverse range of industries beginning in the manufacturing sector through to senior roles in commercial and financial management in the telecommmunications industry. Richard has extensive experience in the development and implementation of finance and operational systems in the telecommunications and banking sectors and maintains a strong interest in adopting new technologies and applications to improve business performance. Richard has a Bachelor of Commerce and an MBA in e-Business.
---

Robert Loomans
Senior Software Engineer:
APNIC
Robert started at APNIC in 2003 as a programmer, has since risen to Senior Software Engineer. In previous positions he has also worked as a systems/network administrator. Robert is interested in software architecture, techniques and technologies, as well as networks, operating systems and opensource software.
---

Sanjaya
Senior Director, Services and Operations:
APNIC
Sanjaya is the APNIC Services Director and a member of the APNICExecutive Team.
He has 25 years experience in computer and information technology, starting his career in 1984 with IBM, Indonesia. Ten years later, in 1994, he established the first commercial ISP in Indonesia, IndoInternet, and became its President Director until 2000. He was actively involved with the development of the Internet in the region and became the Indonesia ISP Association Secretary General in 1999. He also served as a member of the APNIC Executive Council in 1996.
---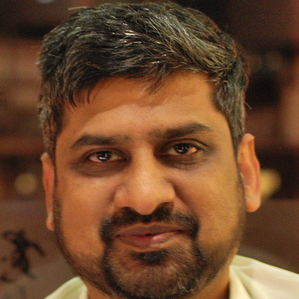 Sanjeev Gupta
Principal Technical Architect:
DCS1
Sanjeev is Principal Technical Architect, heading the Enterprise Consulting group, at DCS1, Singapore. He also consults on Data Centre and Peering models.
His research interests include IPv6, and Internet monitoring architectures. He also writes on the effect of incentives and economics on the use of Internet resources, and how these may have undesired effects.
He is the Vice-Chairman of the IPv6 Forum, Singapore.


---

Santanu Dasgupta
Senior Consulting Engineer:
Cisco Systems
Santanu Dasgupta is working as a Senior Consulting Engineer at Cisco Systems. He has more than 14 years' of experience building large-scale IP NGN networks for Service Providers, Federal, Defence, and NREN customers. At Cisco, he works for the Global Service Provider team focusing on IP NGN Architecture. He is responsible for consulting customers and internal teams on solutions, architecture and technology direction in the Service Provider IP NGN and transport area. Santanu's area of expertise includes IP Routing, MPLS, Carrier Ethernet, Video contribution & distribution, SDN etc. He is a regular speaker in many internet & telecom forums such as SANOG and APRICOT and sits on the program committee of SANOG, APNIC & APRICOT. Santanu holds a Bachelor of Engineering (1st class honors) degree from Jadavpur University, India and has a few leading & industry accredited certifications such as CCIE under his belt.
---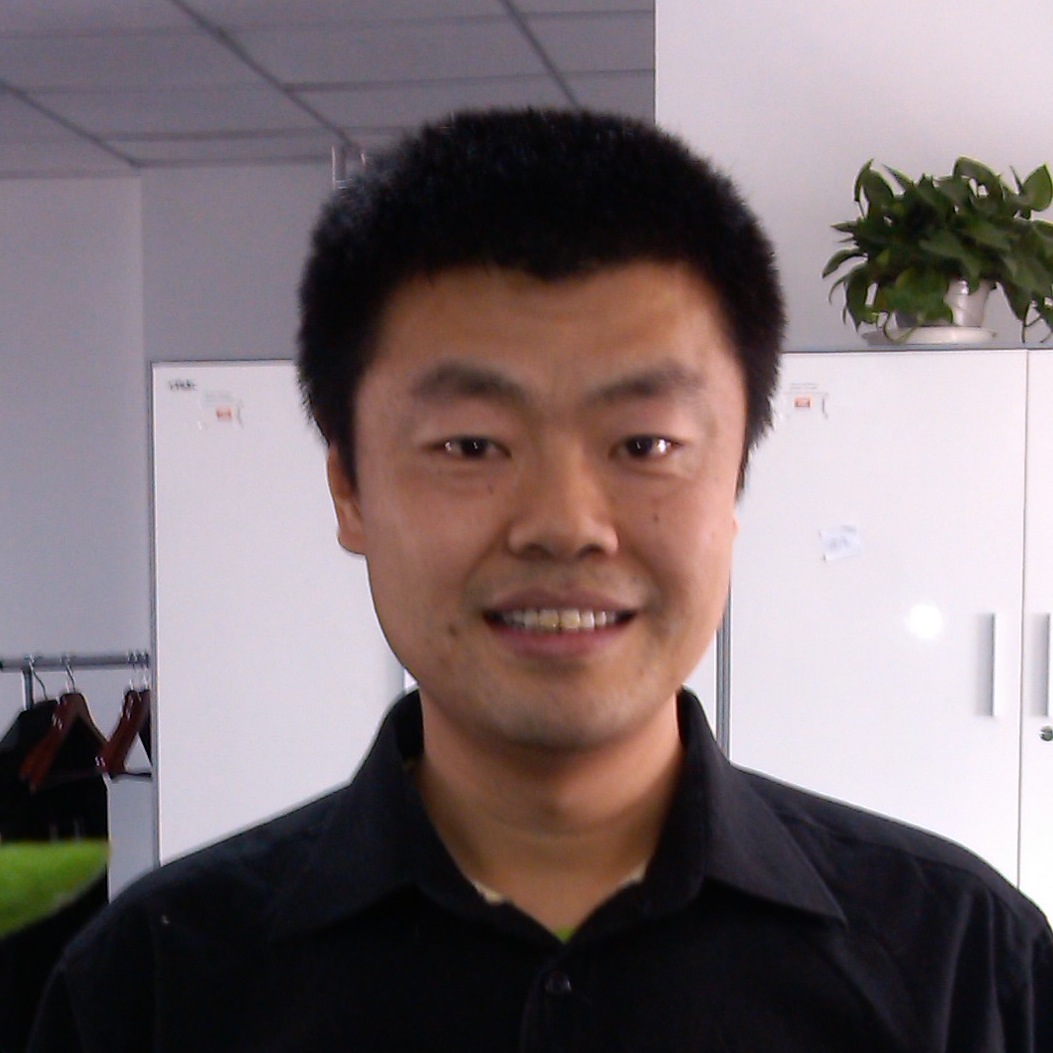 Sean Shen
Director of CNNIC Labs and Director of Advanced Research Department:
CNNIC
Sean Shen, male, Ph.D, graduated from mathematics and electronics & computer engineering department, Purdue University in 2007. He worked for Huawei as a senior researcher between 2007 and 2009 and focused on internet research and standardization, especially in applications and Internet security. Since he joined CNNIC (China Internet Network Information Center) in 2009, he has served as director of CNNIC Labs and director of Advanced Research Department. He has been directing research and standardization work, including DNS, IP and IoT areas. Dr. Sean Shen has published various international and domestic standards, including RFC and WG drafts in IETF, telecommunication industrial and national standards in China. He has been serving in various committee and organizations in both international and domestic areas, such as member of national Internet standard planning committee and co-chair of Architecture of Ubiquitous network Working Group.

---

Seiichi Kawamura
Network Architect and Peering Coordinator:
NEC BIGLOBE
Seiichi is a Network Architect and Peering Coordinator at NEC BIGLOBE, a major Internet service provider in Japan. He is also serving as chair of JANOG (Japan Network Operators' Group) and officer of ISOC Japan Chapter.
---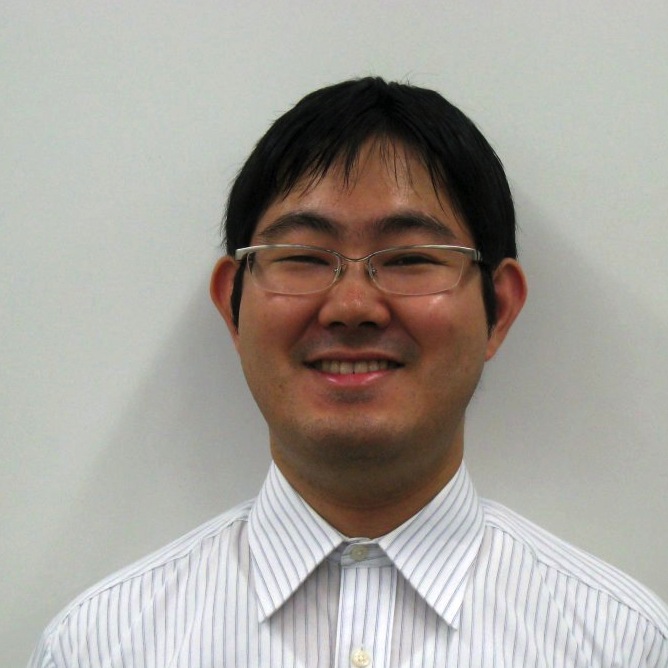 Shin SHIRAHATA
CTO:
Clara Online
Shin SHIRAHATA is a CTO at Clara Online in Japan, and Director at USONYX in Singapore. He has over 12 years of experience in the hosting industry. In year 2008, He founded Tokyo6to4 Project, an IPv6 deployment project through 6to4 and Teredo.
He received a Master's degree from Graduate School of Media and Governance, Keio University in Japan. He is a steering committee of IRS (Inter-domain Routing Security) Workshop, a community for sharing inter-domain security related information among ISPs.
---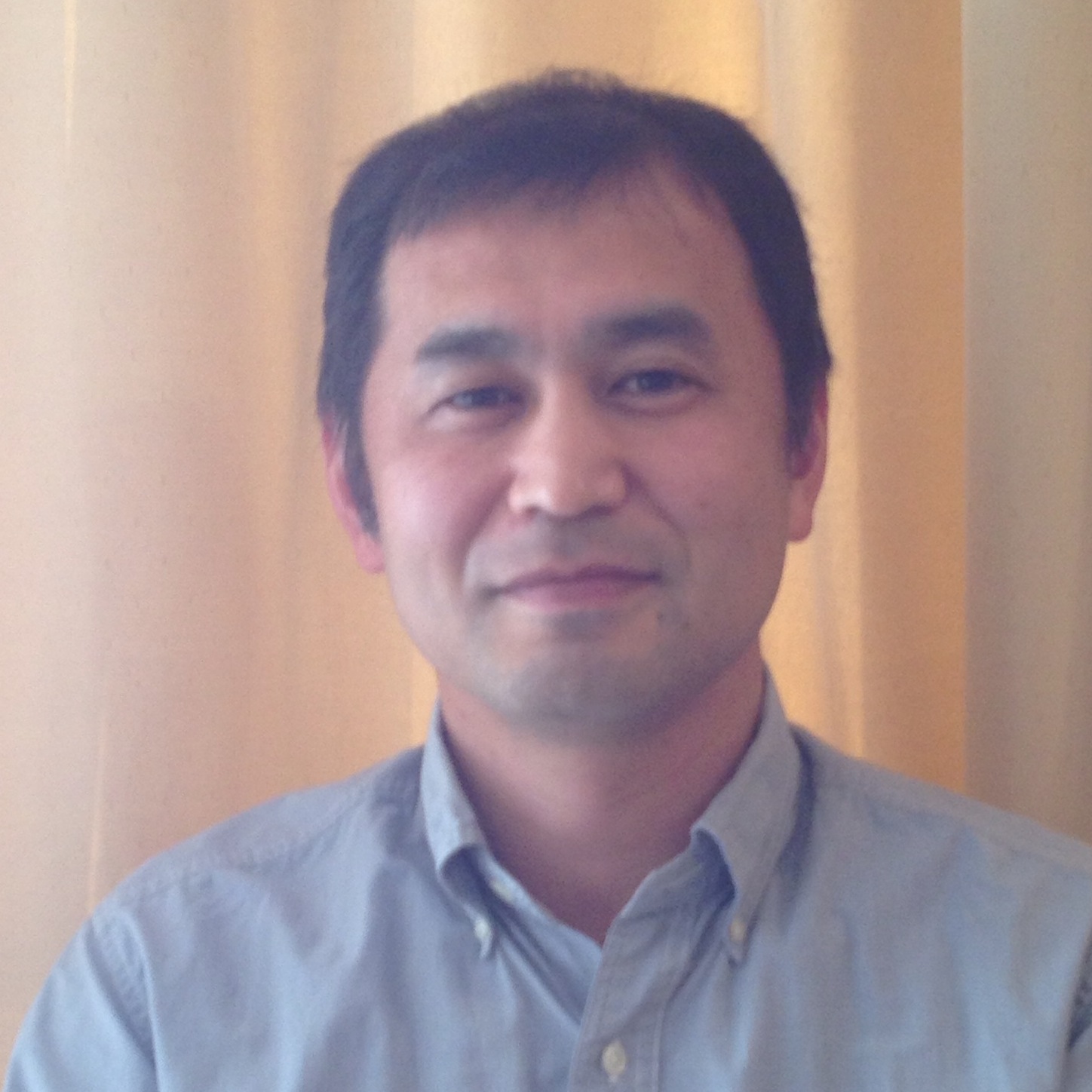 Shishio Tsuchiya
Consulting Systems Engineer:
Cisco Systems G.K.
Shishio Tsuchiya is a Consulting Systems Engineer in Cisco Japan. He has been at Cisco since 2000 and deployed a lot of projects. Currently he is mainly supporting Service Provider technology such as MPLS/IPv6/Fast Convergence/BGP and so on.
He also contributes to industry community like a IETF/APNIC/JANOG and so on. He has established Softwire Working Group of JANOG, he worked as Chair from July 2012 to Feb 2013.
---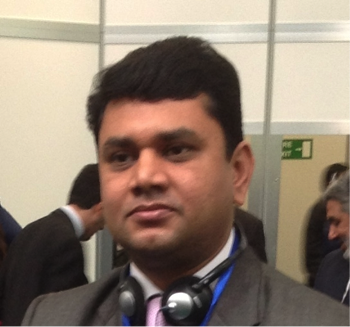 Shyam Nair
Principal Regulatory Officer:
Sify Technologies Limited, India
Shyam Nair (38) is currently the Principal Regulatory Officer at Sify Technologies Limited, India. He has more than 13 years of professional experience of which over 11 years are in the area of specific telecom regulatory and compliance practice. Before joining Sify Technologies Limited in 2001, Shyam worked with Wipro Net Limited and Modi Xerox with a wide exposure across a variety of licensing regimes. In all his assignments, he has been deeply involved with supporting day to day operations, policy developments and overall deregulation of the sector including specific and regular engagements with India's telecom licensor and regulator.
He is currently one of the Office Bearers in Internet Service Providers Association as Treasurer and also Vice Chair to the Internet Society Delhi Chapter.
He has been attending APNIC/APRICOT meetings since 2010 and currently the Co-Chair of the working group on PPAC.
Shyam holds a Bachelor's Degree in Political Science and a Post Graduation in Public Relation.
---

Skeeve Stevens
Policy SIG Co-Chair:
eintellego
A business visionary specializing in the Service Provider industry and enterprises with ISP-like networks or using ISP-like equipment and/or design. Passionate about new and developing technologies. High focus on the enablement and building of others both in business and personally. Has a huge passion about computer and human security and how it relates to the business environment. A recently realised passion is helping developing nations gain access to the internet, through skills development at ISPs located in those developing countries and helping organizations like ISOC (the Internet Society).
---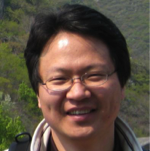 Soohong Daniel Park
Software R&D:
Samsung Electronics
Daniel is currently working in the Software R&D Center in Samsung Electronics. Soonhong was a co-chair of 16ng Working Group in IETF where he developed several RFCs including RFC4029, RFC4039, RFC4339, RFC4968, RFC5006, RFC5154, RFC5270, RFC5948, RFC6160. Also Daniel is currently chairing the Media Annotation Working Group in W3C. His research interests are IPv6, mobile networking, web application, metadata and convergence services. Daniel received the Ph.D. in the Department of Computer Engineering from Kyung Hee University, Korea.
---

Srini Irigi
Srini Irigi:
Technical Marketing Engineer
Srini Irigi is currently a Technical Marketing Engineer with Cisco Systems. He has been active in the networking industry for more than 12 years and specifically working on core SP network deployments for over 7 years. He has been with Cisco Systems for about 12 years in various roles in product development, testing, certification, integration and deployments before his current role in technical marketing. He has worked on several major SP core network designs, certifications and deployments working with different Cisco teams and customer Engineers. He has given numerous workshops at multiple SANOG, AIT events as well as directly with customers on MPLS and Multicast Technologies.
---

Srinivas Chendi
Senior Community Engagement Specialist:
APNIC
Srinivas Chendi is APNIC's Senior Community Engagement Specialist and Liaison Officer for the South Asia region. He is responsible for maintaining and enhancing the levels of engagement and participation of the members of the community which APNIC serves. He also manages the South Asia region Liaison role while establishing partnerships with external organizations to encourage IPv6 deployment and help the community derive the maximum benefit from developments at APNIC.
Srinivas has worked in a variety of roles at APNIC and elsewhere, including External Relations Manager, Policy Development Manager, Online Services Manager, Internet Resource Analyst, Technical Support Supervisor, and Systems Security Analyst.
Srinivas represents APNIC at an economic and regional level and is constantly on the lookout for opportunities to collaborate with the Asia Pacific community.
---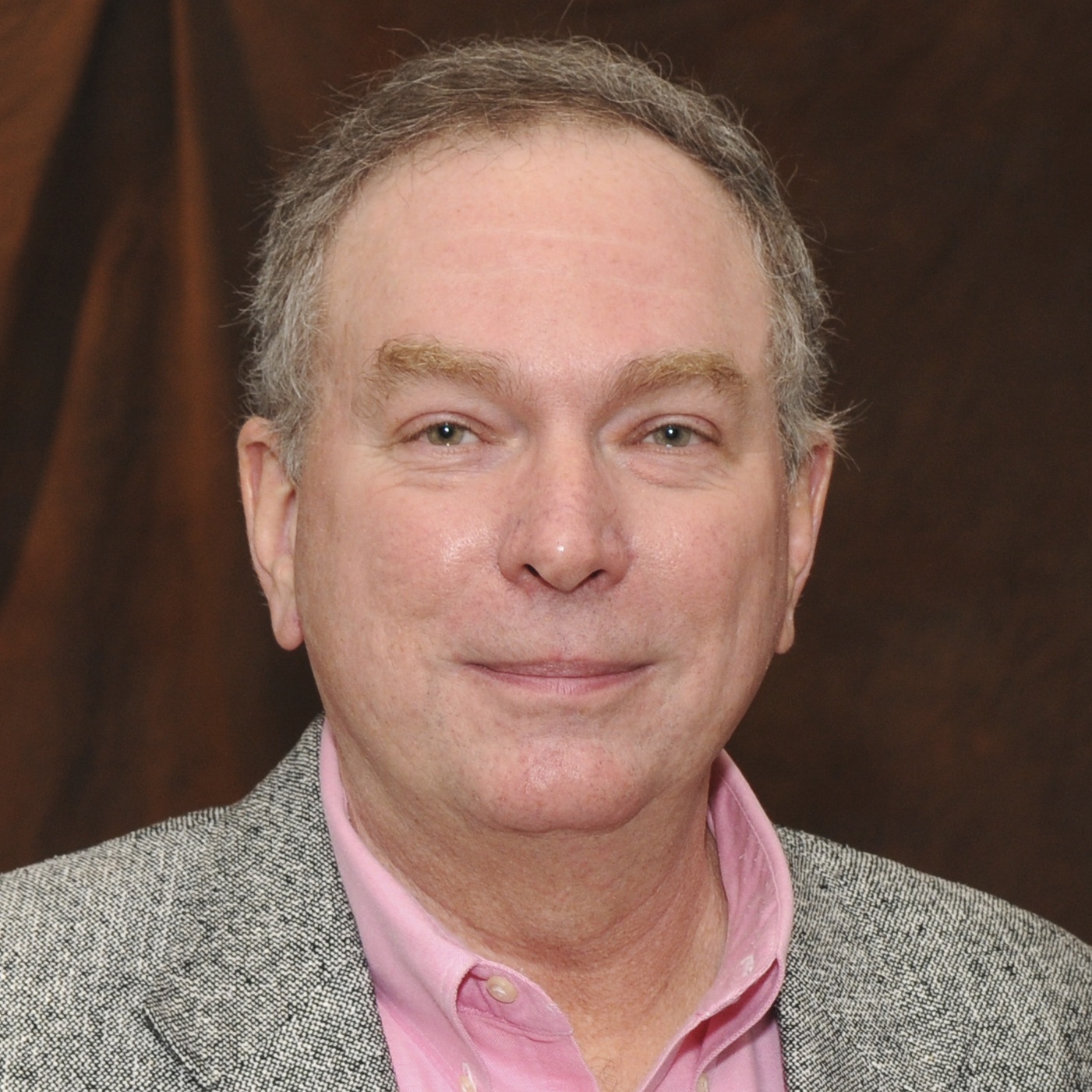 Stephen Kent
Vice President and the Chief Scientist – Information Security:
BBN Technologies.
Dr. Stephen Kent is a Vice- President and the Chief Scientist – Information Security for BBN Technologies. At BBN he provides oversight for information security activities within BBN Technologies, working with government and commercial clients, and consulting on system security architecture issues. He has served on program committees for numerous information security conferences, including the ISOS NDSS, ACM CCS, and the IEEE Security and Privacy Symposium.
Dr. Kent was a charter member of the Board of the International Association of Cryptologic Research (1982-89), served on the editorial board for the Journal of Telecommunication Networks (1982-1984), and on the editorial board of the Journal of Computer Security (1995-2001). Dr. Kent serves on the Canada Research Chairs board, which evaluates applications for chaired faculty positions at universities in Canada. In 2005 he was appointed to the International Scientific Advisory Board for MITACS, a Canadian non-profit institution.
Dr. Kent has been involved with Internet standards development for about 30 years, focusing on security standards. He served as a member of the Internet Architecture Board (1983-1994), and chaired the Privacy and Security Research Group of the Internet Research Task Force (1985-1998). He chaired the Privacy Enhanced Mail (PEM) working group of the Internet Engineering Task Force (IETF) from 1990-1995 and has chaired the Public Key Infrastructure Working Group since its inception in 1995. He has been a major contributor to the Resource Public Key Infrastructure (RPKI) project, co-authoring over half of the 13 RFCs, that define the RPKI.
---

Taiji Kimura
Researcher:
JPNIC
Taiji Kimura performs as a researcher in the Engineering Department and Internet Development Department at Japan Network Information Center (JPNIC). Taiji has been involved with the management of certification authority in JPNIC since 2002. He received a Master's degree from the Graduate School of Information Science at Nara Institute of Science and Technology (NAIST). His current focus is on routing security and registry's service.
---

Tarek Kamel
Sr Advisor to President - Governmental Engagement:
ICANN
Tarek Kamel is an Egyptian expert in global Internet governance issues. He is considered the father of the Internet in Egypt.

In August 2012 ICANN appointed Tarek Kamel to serve as a Senior Advisor to its President. And by that he is the first one from the developing countries to take one of the leading roles at ICANNs senior management. Prior to joining ICANN, he was a board member of the National Telecom Regulatory Authority of Egypt from April 2011- July 2012.

Kamel served as the Minister of Communication and Information Technology from July 2004 to February 2011, where he was responsible for the reform of the ICT sector and the development of telecom services and the Internet industry in Egypt. Kamel joined the Ministry of Communications and Information Technology since its formation in October 1999, where he had been appointed Senior Advisor to the Minister following his pioneering efforts in ICT. He was board member of Telecom Egypt from 2000 to 2004 and a board member of Egypts Private Public Technology Development Fund (TDF) to support start ups and incubators in ICT from 2002 to 2004.

Besides being Minister of Communications and Information Technology, Kamel was the Chairman of the National Telecom Regulatory Authority (NTRA), the Information Technology Industry Development Agency (ITIDA), the National Telecommunication Institute (NTI) and the Information Technology Institute's (ITI) Boards of Trustees.

Kamel is known for his visionary strategy in driving and developing Egypt's ICT sector, leading Egypt into the global Information Society. He has led many national initiatives to increase Internet and broadband penetration in Egypt. Over the last several years, he has been the main proponent of Egypt's programs to reform and deregulate the telecommunications sector.

Kamel has played a pivotal role in developing the ICT enabled O&O (outsourcing and offshoring) industry in Egypt. During his tenure as a Minister he has led a local and global team to formulate and implement a national strategy that has positioned Egypt as a regional role model in call centers, Business Process Outsourcing, Knowledge Process Outsourcing and Innovation based services. The strategy implementation has occurred in a public private partnership cooperation and has included the buildup of business parks, the development of a large talent pool, the establishment of business incubators and VCs as well as the development of the necessary environment for entrepreneurship and business development to attract global players to invest in Egypt. The yield on Egypt's socioeconomic process has been remarkable in youth employment and GDP and exports growth.

Tarek Kamel served as a member of the Internet Society (ISOC) Board of Trustees in Virginia and as Vice President for Chapters from 1999 – 2002. He is a founding member and a previous board member of AfriNIC. He acted as Chairman of the Executive Bureau of the Arab Telecommunications and Information Council of Ministers from 2004 to 2008 and the Chairman of the Ministerial Conference on Communication and Information Technologies of the African Union from 2006 to 2008. In recognition of his leadership in the ICT sector, the South African Ministry of Communications named him, in 2005, "Top Minister in Africa with an ICT Portfolio".

Kamel graduated from the Faculty of Engineering at Cairo University with a B.Sc. in Electrical Engineering and then completed an M.Sc. in the same school in Electrical Engineering also. From 1989 to 1992 he pursued his Ph.D. (Dr.-Ing.) in Germany at the Faculty of Electrical Engineering and Information Technology of the Technical University of Munich with the support of the German Academic Exchange Service (DAAD).

Kamel started his career as a network support engineer for the Academy of Scientific Research and Technology, then an assistant researcher at the Electronics Research Institute. Returning to Egypt from Germany, he became manager of the Communications and Networking Department at the Cabinet Information and Decision Support Centre (IDSC/RITSEC), and gained a professorship at the ERI. It is during this period (from 1992 to 1999) that he established Egypt's first connection to the Internet, steered the introduction of commercial Internet services in Egypt and founded the Internet Society of Egypt.

Kamel has been very involved in global Internet Governance issues over the last decade and he is well known for his support to the multistakeholder governance model of the internet. He hosted in Egypt several IGF, ICANN and ITU regional and international events.

Tarek Kamel was born in Cairo, Egypt on May 8th, 1962. His mother tongue is Arabic and he is fluent in English and German and has fair French capabilities. He is married to Iman El Azab, Associate Professor of Computer Science at Cairo University, and has two children, Omar (born 1995) and Heba (born 1998).
---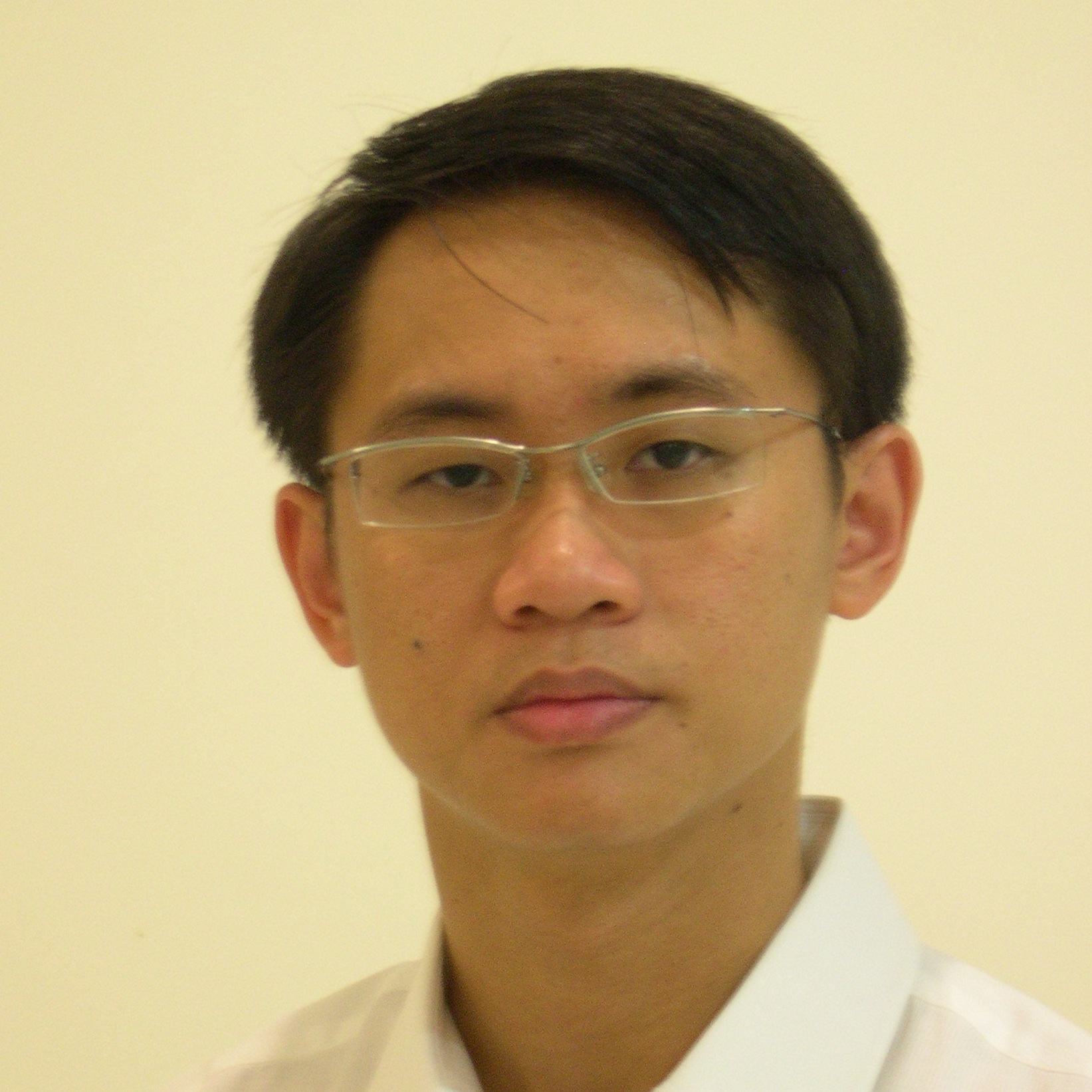 Tay Chee Yong
Senior Manager, Network Engineering & Operations:
Equinix
CheeYong is the Senior Manager of the Network Engineering & Operations team in Equinix. He manages the planning, design, implementation and the maintenance of the network infrastructure in the Asia Pacific region.
He has more than 10 years of experience in internet backbone operations with global carriers and service providers such as Pacnet and Reach, building and operating carrier-grade IP/MPLS network.
He graduated from Royal Melbourne Institute of Technology with a Bachelor of Information Technology and is currently a program committee of SGNOG.
---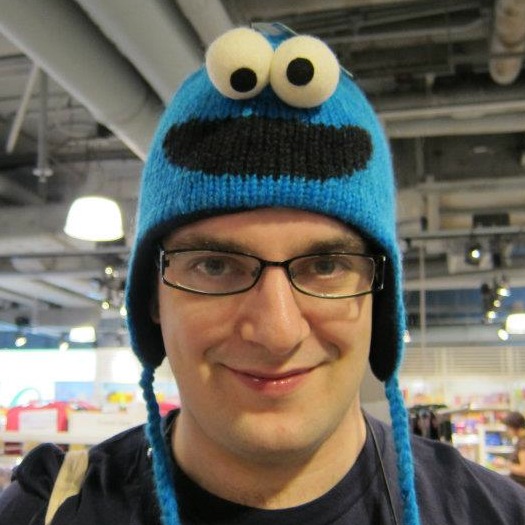 Tom Paseka
Network Engineer:
CloudFlare
Tom is a Network Engineer at CloudFlare, based in San Francisco, California. Tom's role is looking after CloudFlare's global Anycast network as well as expanding it, ensuring best performance globally. The role also extends to making the internet better, by giving hundreds of thousands of websites performance equivalent to the Internet Giants. Starting working in Australia, Tom has been involved in Asia Pacific Internet over the past 8 years working for a number of ISPs and Carriers throughout the region, including in Hong Kong and Australia.
---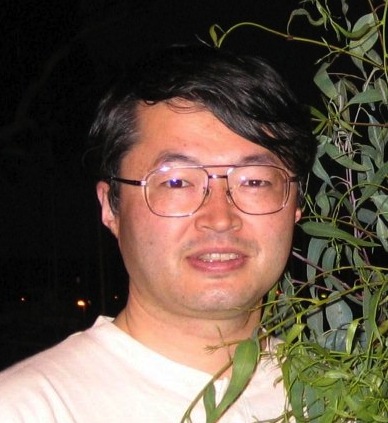 Tomohiro Fujisaki
Senior Research Engineer, Supervisor:
Nippon Telegraph and Telephone Corporation (NTT)
Tomohiro Fujisaki has been working for Nippon Telegraph and Telephone Corporation since 1990. He is now in the Network Technology Laboratories and studying Internet Architecture. He is looking after the implementation of IPv6 services at NTT. He is the Chair of the IPv6 deployment committee of Internet association in Japan, and co-chair of IPv4/IPv6 working groups and IPv6 promotion council in Japan. He is also an active member of the Address Supporting Organization Address Council from Asia Pacific region.
---

Tomoya Yoshida
Deputy General Manager of the Technology Department:
Internet Multifeed
Tomoya Yoshida worked at OCN, NTT Communications as an ISP backbone design engineer. He is now at Internet Multifeed since Aug 2011. Tomoya is an industry leader in the field of Internet backbone management, Internet resource management, and routing security.
He was in charge of Internet backbone operation and peering coordination at OCN. He launched the Internet Routing Registry (IRR) service at NTT in 1999 (currently merged to the Verio Routing Registry). He also focuses on development of the Internet, especially in the field of routing and IP address management in addition to his operational responsibilities.
Tomoya also has been the core member of the NOC team of the Interop Tokyo since year 2000. Also, he has contributed to the routing security area by serving as the nsp-security-jp moderator in Japan since 2004. He is the founder of IRS (Inter-domain Routing Security) Workshop, that was created for sharing inter-domain security-related information among ISPs.
---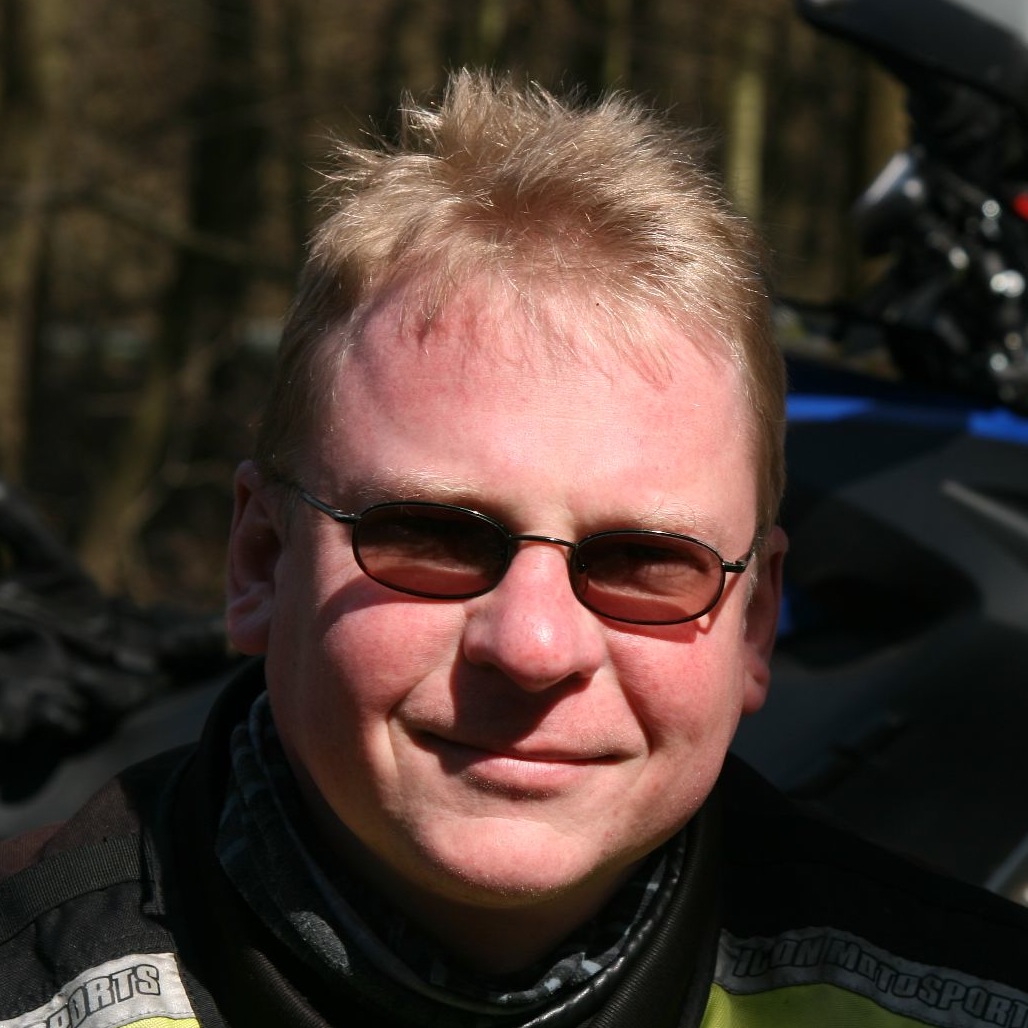 Tomáš Maršálek
IT Consultant:
Mr Maršálek is an independent IT consultant and member of the EURID board of directors, the registry for the .eu top-level domain since 2002. Previously he was a chairman of CZ.NIC and the Managing Director of the Czech Neutral Internet eXchange node (NIX.CZ). After graduating from the Czech Technical University in Prague with a masters degree in radio electronic science, he began his professional career at AT&T. Mr Marsalek is a cofounder of GTS, the biggest alternative telecommunications operator in the Czech Republic. He also helped establish the IP network in Central and Eastern Europe on behalf of British Telecom.
---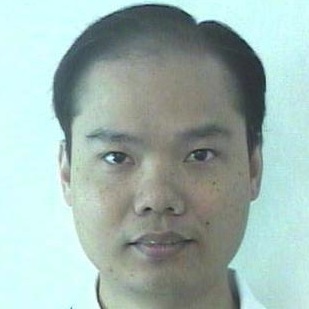 Vincent Ng
Technical Marketing Engineer:
Cisco
Mr Ng is a Technical Marketing Engineer for Cisco's Core RoutingBusiness Unit, which develops the CRS-1, XR12000 and ASR9000 Routers.He supports the Asia Pacific region and his focus is on IP/MPLS corerouting technologies.
Mr Ng has been in the internetworking industry for over 10 years and joined Cisco in 1999. Prior to Cisco, he has held several Consulting and Project Management positions for Equant, Ascom Timeplex and Dowty, and he has got his CCIE since 1996.
---

Wei Zhao
Director of International Business and Policy Development:
China Internet Network Information Center (CNNIC)
Zhao received her Master degree in Electronic Engineering from University of Nottingham in 2004, Wei Zhao had joined a cable broadcasting company as Project Manager, from where she has accumulated a wealth of experience on network operation. She joined China Internet Network Information Center (CNNIC) in 2007.
Currently, she is director of International Business and Policy Development Department. Her responsibility is in charge of IP address allocation and management, overseas domain name registration and management services, internet addressing policy researching and external community cooperation. She has contributed herself in ICANN, APNIC, ISO and APTLD community. In ICANN community, she was deeply involved in IDN policy development and several related working group.
In the APNIC community, she has been involved in policy development since she joined CNNIC and served as NIR SIG Co-Chair. She has been actively devoted to the promotion and deployment of IPv6 networks in the local community and participated in a number of national key projects, such as IPv6 network address research of China Next Generation Internet, administration of Internet address and International Domain name project. She was author or co-author of several research and advisory reports to relevant governmental departments.
With the experience of IP address management and policy development, and good understanding of SP requirements, she could contribute to how APNIC could provide better services to its Members and help achieve the function of APNIC and future mission of APNIC.
---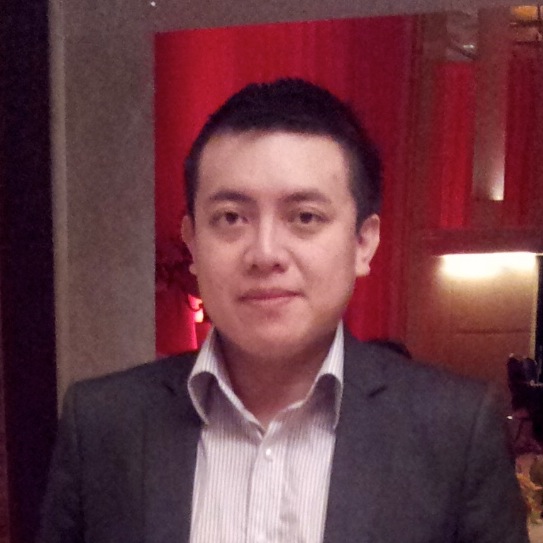 Willy Sutrisno
Head of Provisioning:
Matrix Cable System
Willy Sutrisno currently heads the provisioning department of Matrix Cable System (MCS). He was involved in the construction of MCS from the ground upas well as setting up the Cable Landing Stations and POPs in Singapore, Jakarta and Batam. He has a secondary role as the peering coordinator for ASN55818 (MCIX), has brought the company network to Tier 1 of Indonesia by expanding the peering locations.
---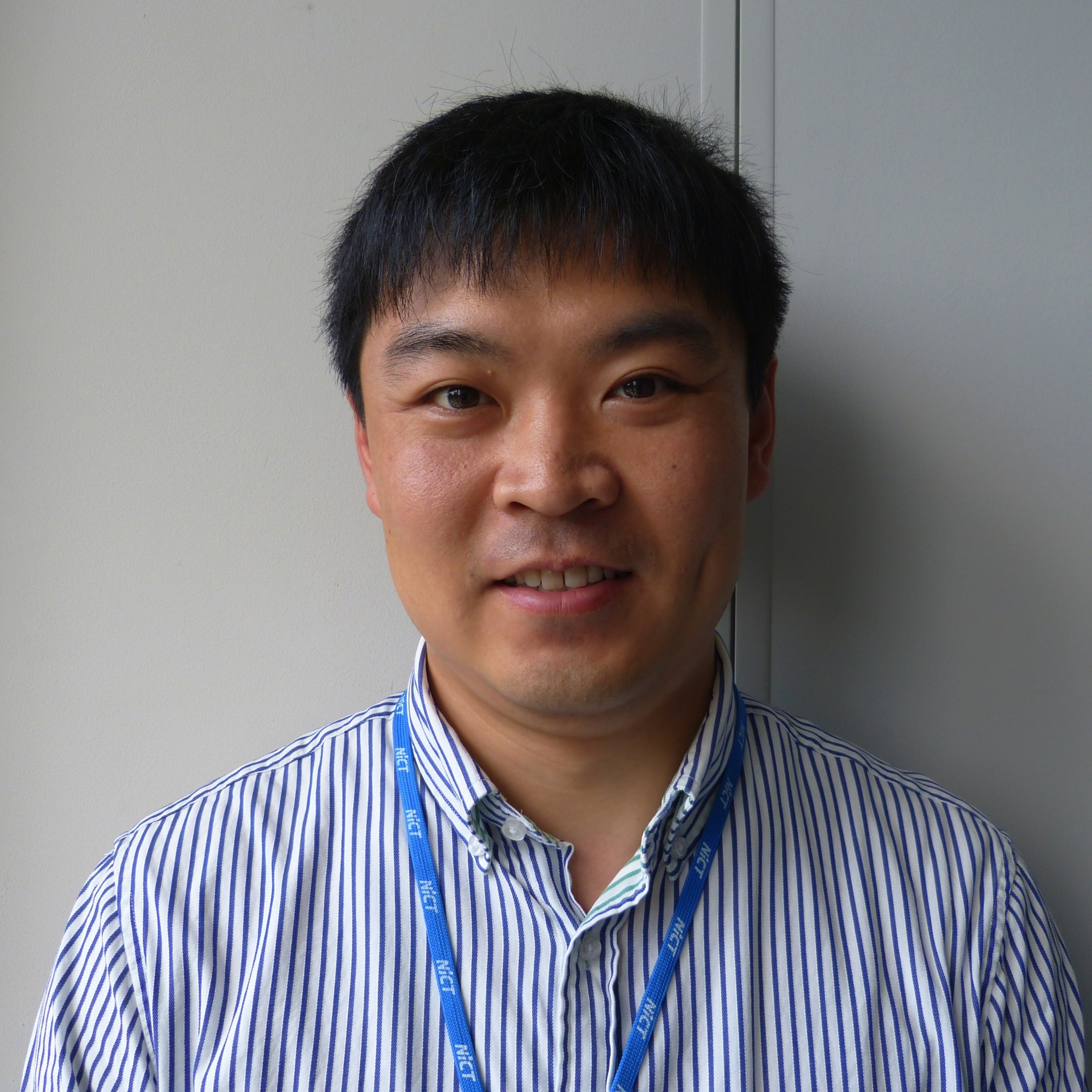 Yong Jin
Researcher:
National Institute of Information and Communications Technology (NICT) Japan
Yong Jin is working as a researcher in the Network Architecture Laboratory of Photonic Network Research Institute at National Institute of Information and Communications Technology (NICT) Japan. He has been involved with the research of construction technology of multihomed networks since 2007 and focused on application level by practically using DNS protocol. He has a M.S. and Ph.D from the Graduate School of Natural Science and Technology at Okayama University Japan. His current research is focused on dynamic route selection on multihomed networks in collaboration with name resolution.
---

Yoshinobu Matsuzaki
Senior Engineer:
IIJ
Yoshinobu Matsuzaki is a Senior Engineer at Internet Initiative Japan Inc. (IIJ/AS2497), a pioneering commercial ISP in Japan. He has a decade of network operation experience with the IIJ backbone network team. His areas of expertise include network design, network operation, network security, and DNS. He has given numerous talks at JANOG, NANOG, RIPE, and APNIC meetings, as well as other workshops.
---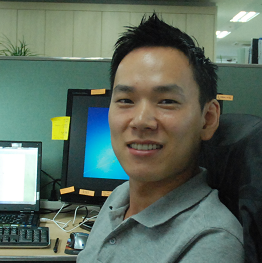 Youngsun La
KRNIC:
KISA
Youngsun La has a B.S. degree in Computer Engineering from Chonbuk National University, Korea. He started work in 2004 at the Korea Network Information Center (KRNIC) of Korea Internet and Security Agency (KISA). From 2004 to 2011, he was in a DNS monitoring and DNSSEC deployment role. Currently he is looking after IP address management, IP registration system administration, and APNIC affairs cooperation.

---