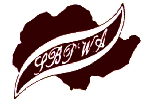 SINGAPORE BUSINESS AND PROFESSIONAL WOMEN'S
ASSOCIATION (SBPWA)

---
Tanglin P.O. Box 218
Singapore 912408
Secretariat tel: 338-9395, Fax: 336-7170
How Technology is Empowering
Professional Women
For Immediate Release
[Singapore] - The Singapore Business & Professional Women's Assocation (SBPWA), together with the Singapore Women in Technology (SWIT) interest group, is organising a "Birds-of-a-Feather"1 Networking Dinner as an APRICOT side event on the evening of 4th March 1999, 6.30pm to 9.00pm. This is the second time that such a Birds-of-a-Feather (BOF) event is being held at APRICOT, based on the encouraging response at last year's BOF in Manila, which was attended by more than 70 men and women.
The topic for this year's BOF panel discussion is "How Technology Is Empowering Professional Women". It will give women a platform to discuss technology-related issues affecting their professional as well as personal lives. The panel will comprise female leaders in the industry, who will share their views on key issues affecting women in the technology arena. A sampling of what will be discussed includes:
Women who use technology -- how has the Internet enabled the development of virtual offices and businesses that can be run from homes? What are some success stories?
Technology's impact on the personal lives of professional women -- has the Internet allowed women to balance career development with family commitments?
What are the real statistics on women in IT? What IT sectors are more attractive to women? Is there a glass ceiling?

We have a distinguished panel comprising women working in the IT arena representing Government and private sector. They are: Ms Liang Moung, Assistant Director, E-commerce, National Computer Board; Ms Mona Lee, Asia Channel Marketing Manager, Ascend Communications, Hong Kong; Ms Barbara Dooley, President and Executive Director, Commercial Internet Exchange; and Ms Grace Chng, Editor, "Computer Times". Ms Cindy Payne, Managing Director of Asia-Pacific Connections Pte Ltd, will be the panel moderator.
Ascend Communications, Hong Kong, is sponsoring the event again, as they did last year, as a show of their continued support for women in IT.
We are expecting approximately 90-100 attendees, most of whom would be APRICOT delegates, SBPWA and SWIT members. Both men and women are welcome.
Event Details:
Venue: Room 201, Level 2, Suntec City Convention Centre, Singapore
Date and Time: Thursday, 4th March 1999, 1830 - 2100 hrs
Contacts for Press:
If you would like to send a reporter or photographer to attend this event, please contact:
(1) Vivien Chiam, Immediate Past President, SBPWA,
Tel: 831-6828, Fax: 235-1849; email: vivien@idrc.org.sg;
(2) Azra Moiz, Membership Chair, SBPWA,
Tel: 832-1747; Fax: 333-6790; email: azra.moiz@dataquest.com;
(3) Cindy Payne, SWIT,
Tel: 334-9045; Fax: 235-1428; email: cindypayne@compuserve.com
To register for this event, contact:
SBPWA Secretariat - Tel: 338-9395; Fax 336-7170; email: vivien@idrc.org.sg

Web Sites:
http://www.women-connect-asia.com
http://www.apng.org/apricot/womenbof.html
http://www.apng.org/apricot/bof.html
1 APRICOT'99 Birds-of-A-Feather or BOF sessions are short informal meetings organised to call attention to current topics of discussion. APRICOT is the Asia Pacific Regional Internet Conference on Operational Technologies.