Tour Option

Itinerary

Charge
(USD)

Condition

Half-day

A

Kyongbok Palace íŠ Folk Museum íŠ
President House(by pass) íŠ Chogaesa Temple íŠ
Insadong ally

$ 38

Min. 5

B

Changduk Palace íŠ Namdaemun Market

$ 38

Min. 5

C

Seoul Tower íŠ Namsan-hanok Traditional House íŠ
Techno Mart(electronic market)

$ 45

Min. 5

D

Pleasure Boat(Cruise on the Han river) íŠ
Lotte World Adventure

$ 120

Min. 3

Full-day

E

Folk Village(Korean traditional performance) íŠ
Ichon Ceramic Village(Haegang Gallery)

$ 98

Min. 5

F

Duksu Palace íŠ Tea manner(make a tea, tea manner) íŠ
Iinsadong ally íŠ Yongsan Electronic Market

$ 75

Min. 5

G

Panmunjum

$ 65

Min. 5

H

D.M.Z.

$ 55

Min. 5

Night Tour

I

Arirang House(Korean traditional food and Korean
traditional performance) íŠ Chogaesa Temple

$ 80

Min. 5

J

Dongdaemun Market íŠ Korean Food íŠ
Seoul Tower(night escape)

$ 40

Min. 5

Special Tour

K

Sky tour : Full-day tour
(Sky wear, Sky, Lift. and American Breakfast)

$ 220

Min. 5

L

Sky tour : 1night 2days
(Sky wear, Sky, Lift. and American Breakfast)

$ 360

Min. 5

M

Massage Tour íŠ Iteawon Shopping

$ 100

Min. 3

N

Korea House

$ 100

Min. 3

Post-con. Tour

O

Kyongju Tour : 1night 2days

$ 320

Min. 3

P

Mt. Sorak : 1night 2days

$ 320

Min. 3

Q

Cheju Island : 2night 3days

$ 610

Min. 3

R

Kyongju and Pusan : 2night 3days

$ 610

Min. 3

Insadong ally
Korean art and antique district reminds many visitors of street museum.

Changduk Palace
In 1997. Changduk Palace was name to UNESCO's prestigious world heritage list. It is best know for the secret garden or Piwon, composed of 78 acres of gardens superbly, landscaped with pavilions, ponds, and wooded areas.

Seoul Tower
It's the third tallest tower in the world and one of Seoul's most notable landmarks.

Itaewon
Is a popular spot for bargain shoppers and entertainment seekers. It is largely responsible for seoul's international reputations as a shopper's paradise

Han River Cruise
The HAN-GANG winds across the heart of the Korean peninsula. On the way through Seoul, bisecting the capital, It passes by many scenic attractions and pleasures along its banks.

Korean Folk Village
Is a living museum recreates the lifestyle of several centuries ago. There are potters, blacksmiths. and other artisans who practice their trades in traditional fashion. There are also 240 traditional homes and a small amphitheater for music and folk dance.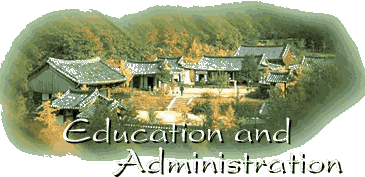 more information : http://www.koreafolk.co.kr/folk/english/index.htm

Ichon Ceramic Village
You can see the various processes of production and buy some reproductions of the famous Koryo celadons or Chosun white porcelains at bargain price.

Yongsan Electronics Market
Specializing in electric and electric goods, Is the largest electronics market in Asia. With approximately 5,000 stores housed in 22 buildings, This shopping area is filled with virtually every kind of electronics and electronic product at selling prices up to 30% lower than in other market.

Panmunjom
Located in the Demilitarized ZONE. Panmunjom was the site of the armistice negotiations which ended the Korean War in 1953, and it has remained the site of ongoing peace dialogues.

Arirang House
Is an excellent example of traditional architecture. where visitors can enjoy authentic korean food.

Dongdaemun Market
Our bus from your hotel to Dongdaemun market whee is selling a large variety of clothing house wares and accessories.
The wholesale market is busiest in the early morning.

Korea house
On the north slope of Namsan. Is an excellent example of traditional architecture, Where visitors can enjoy authentic Korean food in one of the dining rooms or banquet halls. There is also a small auditorium for traditional Korean music and dance performance.
Kyoungju

Kyoungju was once the capital of the Shilla kingdom and subsequently the center of Korea when Shilla unified the peninsula in 679 AD,

It was designated by UNESCO as one of the Worlds ten most historically significant sites. The elegant temples, pagodas, statues, royal tombs,

and other historical relics which sparkles the city and its surroundings hills all bear witness to the grandeur of the shilla culture and have given Kyoungju its name, the museum without Walls.
Mt. Sorak

The eastern area of Korea is an ideal vacation spot with a perfect combination of mountain and beach.

Cheju Island
Cheju Island is Korea's largest island and a living folk village. Because of its romantic tropical image, It's a paradise for honeymooners.